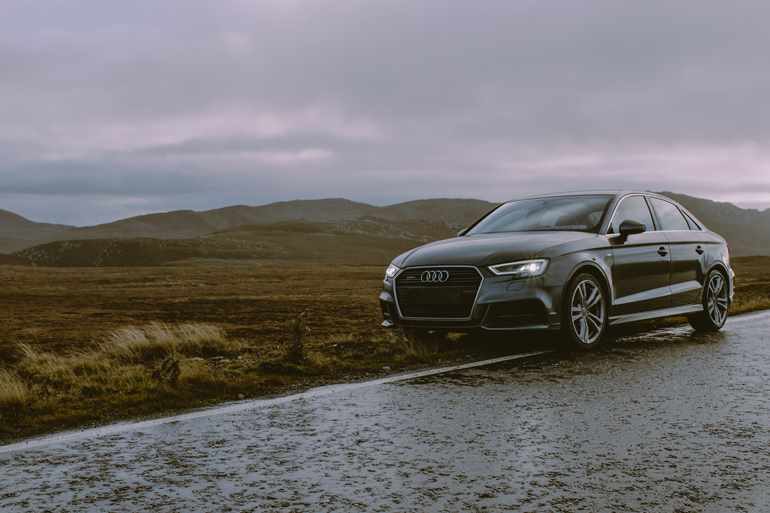 As you explore insurance policies and products, you may encounter the term "fronting." But what is it, exactly? And is it illegal? In this post, we find out.


What is fronting?
Fronting is the practice of claiming that the main driver of a vehicle is one person when, in fact, it is another. For instance, families may name a parent as the primary user of a vehicle when, in reality, it is their teen child who drives it most often.

People engage in fronting to reduce the price of car insurance. If they can claim that an older, more experienced person is the main driver of the vehicle, they may be able to lower their insurance premiums compared to insuring a young driver.


Who qualifies as a vehicle's "main driver?"
Insurance companies consider the "main driver" as the person who uses the vehicle the most. For instance, if you use the vehicle every day to travel to work and your child uses it every other weekend to visit their friends across town, then you are the main driver. However, if your child takes the vehicle to university and you don't have access to it for many weeks, then they are the main driver.

Remember, the main driver doesn't necessarily have to be the keeper of the vehicle. Even if you legally own your car, you may not be the main driver for insurance purposes.

If you aren't sure who the main driver is, contact your insurance company. They will ask you a series of questions to find out.
"The other consequences of fronting, aside from those discussed so far, can include licence ban, repayments costs incurred by an insurer, and prosecution for car insurance fraud."
Is fronting illegal?
As you might expect, fronting is illegal. If you are caught, the insurer will invalidate your policy. They may also take you to court.

In some cases, the consequences of court action can be severe. You could face an unlimited fine and have six penalty points put on your licence. You may also have to pay more expensive car insurance premiums in the future, with some providers refusing to cover you outright.


What penalties are in place for people who engage in car insurance fronting?
There are many examples of cases where insurance companies have refused to pay out when policy owners have been found guilty of fronting. For instance, a mother was recently refused her insurance pay-out after the Financial Ombudsman discovered that her son was the main driver, having taken it to university. The government body swiftly threw out the case and rejected her appeal.

The other consequences of fronting, aside from those discussed so far, can include licence ban, repayments costs incurred by an insurer, and prosecution for car insurance fraud. If prosecutions are successful, you will have a criminal record, something that can affect career progression.


Why does fronting occur?
Insuring a young driver can be expensive. The average UK insurance premium for people aged 17 to 24 is now £1,914 according to some estimates - more than three times as expensive as the average motorist. It's easy to understand, therefore, why fronting happens. Parents want their children to drive, but they also want to reduce costs. Naming themselves as the main driver is a good way to achieve this.

Of course, by doing this, parents are committing fraud. Children are benefiting from driving experience and no-claims bonuses they have not yet earned.


How to reduce car insurance premiums without breaking the law
Finding cheap young driver car insurance isn't usually possible. However, there are some ways that you can bring the price down to make it more affordable.

For instance, many parents enrol their children on the Pass Plus Scheme. This qualification, to be taken within one year of passing the test, demonstrates to insurers that your teen driver is safe.

Parents can also buy their teens cheaper cars. If they do write off the vehicle, these are less expensive to replace and, therefore, carry less risk.

You might also want to opt for a telematics insurance policy. These involve fitting the vehicle with a black box device that records how your teen drives and sends this information to the insurer. They can then review their style and use it to assess their risk.

It should go without saying that car modifications are a no-no. They may invalidate your existing car insurance policy and push up future premiums if you declare them.
What about modifications to my car?
All modifications should be declared to the insurer otherwise you may invalidate your insurance policy.  Any modifications made to a vehicle after purchasing a Policy will not be included in any gap insurance settlement as they were not detailed on the original sales invoice.


Learn about fronting and GAP insurance
If you'd like to learn more about fronting and its effects on a GAP insurance policy, get in touch with us today.