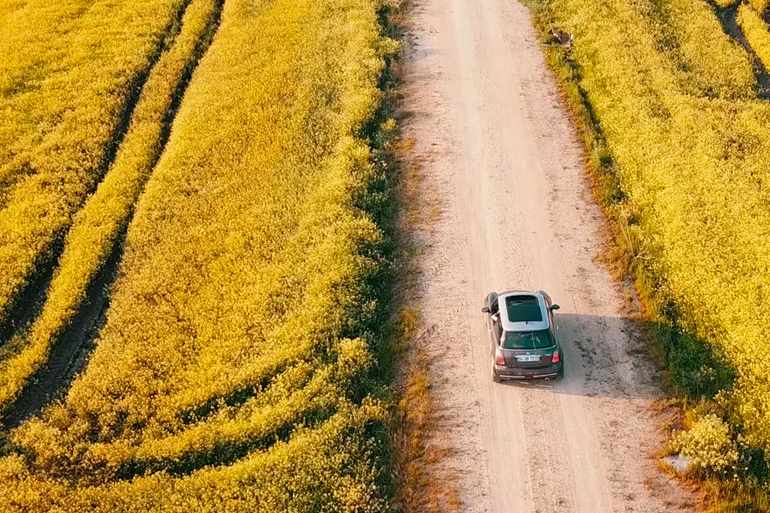 Emerging as an essential tool for car owners, Gap Insurance covers a number of vehicle ownership areas that aren't typically considered. However, while it may be simple for new car owners, those purchasing a second-hand car may well be unsure of the value of Gap Insurance. It's time to explore why Gap Insurance is the right choice for your pre-loved vehicle, whether it's nearly new or has a few miles on the clock.
Don't forget that the unexpected can happen at any time, so it's advisable to be prepped for every event.
What if it happened to you?
Let's take a look at this example to show why, if you're a second-hand car owner, GAP insurance is worthwhile.
You're excited about the purchase of your second-hand Mini Cooper 1.6 184BHP Cooper S 3d. It's a 2011 so it's been around for a while, but with little over 55,000 miles on the clock, it's in near-perfect condition and a steal at around £6,500. At the time of purchase, you're considering the usual essentials you'll need to secure to drive and own your Mini, and GAP insurance crosses your mind. You decide you won't need it and proceed with the purchase.
18 months later, you're in a moderate queue on the motorway in foggy conditions. The car behind you isn't paying enough attention and, combined with the fog, rams into the back of your car. Thankfully it was just you in the car, as the back end of your Cooper warrants it written-off.
Your insurers will pay up but only to what you'd get on the market for it - which is a far more depreciated value of £3,200. All in all, you've lost £3,300, which wouldn't have happened if you'd had Gap Insurance.
How could Gap Insurance have helped me?
If you'd decided on Gap Insurance during your Mini Cooper's purchasing period, then you wouldn't lose any cash if a collision or other event happened on the road. Three areas in which Gap Insurance could help are:
1. Vehicle Replacement Gap Insurance
This would have given you the replacement cost of another Mini Cooper of with the same mileage, specifications and age as yours on the day of its purchase. Alternatively, vehicle replacement gap insurance would pay you the difference between your used Mini's evaluation and any outstanding finance.
2. Return to Invoice Gap Insurance
This would have given you the difference between your invoice price and your used car's valuation. If you'd chosen this, you'd receive a payment of the difference: in our example, this would mean a payment of £3,300.
3. Finance/Contract Hire Gap Insurance
Finance/Contract Hire Gap Insurance would pay you the difference between your used Mini's settlement and any outstanding finance.
It's clear to see that even on a second-hand vehicle, Gap Insurance is a good idea to protect your money should the worst happen. Gap Insurance will also help you obtain an alternative vehicle far quicker than a car owner with no Gap Insurance, as you'll have the security of knowing that you won't lose thousands should collision or theft occur. 
What other types of insurance are good for used car owners?
We've established that Gap Insurance offers you financial security during your second-hand car ownership. However, there are other benefits that used car insurance can offer that are always useful, including:
Scratch and Dent Insurance: bumps and scratches can occur at any time and can make a big difference to your car's value. It's a good idea to have insurance against these things so you can get them sorted as quickly as possible.
Tyre Insurance: any car owner, used or new, will know how expensive tyres are. Having insurance for your tyres is a simple way to protect yourself against their cost should they need replacing.
Alloy Wheel Insurance: alloy wheels can upgrade the look of your used car significantly, but they come at a cost! By taking out alloy wheel insurance, you'll feel reassured that you can keep them in top condition, whatever comes your way.
Gap Insurance for your Second-Hand Car
Anything can happen on the road, so it's clear that it's a good idea to take out Gap Insurance alongside any other insurance policies during the purchase process of your used car - whether that's a Mini Cooper or any other pre-loved vehicle!
At Direct Gap, we're top of the list when it comes to getting your used or new car GAP insured.

Why not give our friendly team a call today? We'd be happy to speak to you to find out more about your needs.