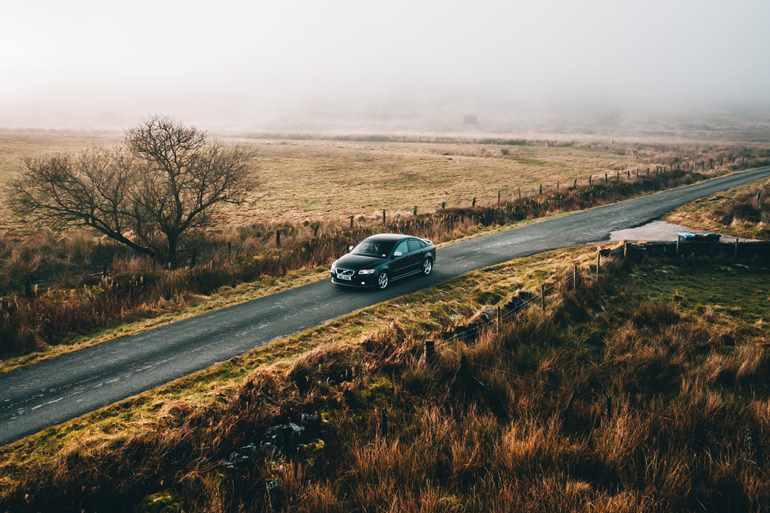 Buying a new or used car is a big decision and one major consideration alongside the car you choose is how to finance your vehicle. With many options out there, it can be difficult to know which one to go for. From HP to PCP we'll explain the differences to help you choose the right one and ultimately help you answer how to buy a car on finance. 
Although a big aspect will depend on your budget and the type of car you're buying, the main ways to finance your vehicle are:
Buying a car with Hire Purchase
This is where you'll pay an initial deposit then monthly payments until the full amount is paid off. The loan is secured against your car, so you won't actually own it until it's been fully paid off. Some agreements allow you to return the car after half the amount has been paid, without paying any extra so you could potentially get a new car sooner than with some other finance options. The pros and cons of buying a car with a hire purchase.
Pros of a hire purchase:
You will be able to acquire a more desirable car from day 1 then if you buy with cash. This is because you are essentially getting a loan and can pay it off in affordable monthly installments which brings us on to our next point…
Spreading the cost into manageable monthly payments over a fixed term is helpful and helps you plan for the foreseeable future
The interest rate is fixed!
Hire Purchases can be flexible and you may be able to take advantage of paying off the loan early should you have the financial means
At the end of the contract you will own the car and be in the same position as if you bought the car with cash
Cons of a hire purchase:
The car is not fully yours until you pay off the loan. This can cause issues if you fail to make agreed repayments or the car is written off in an accident or stolen (unless you have Gap Insurance to protect you in a total loss situation)
The interest on the loan will make it more expensive overall than if you bought with cash.
The finance company can take the car away if you miss repayments which can impact your credit score. It would be sensible to make sure you can avoid the repayments before committing to any short or long term hire purchase.
Leasing a car
Just like hiring any other item, Leasing means you'll pay a monthly amount for the car, which will include any servicing needed, and you simply give the car back to the dealer at the end of the agreement. This can take the hassle out of maintaining a car and you know where you are in terms of the fixed monthly cost. However, you won't own the car and there can be penalties if you exceed the mileage limit. The pros and cons of leasing a car:
The pros of leasing a car:
The monthly payments for a lease vehcile are typically lower than if you were using a Hire Purchase method. This is because you will not eventually own the car but only borrowing it for the agreed period of time.
There are plenty of options online for leasing vehicles which makes the process at least feel easier than buying a car via a dealership. 
The contract is straight forward and typically with no long-term commitments. At the end you simply hand back with no fees (unless you exceed the agree mileage, see cons of leasing a car).
Maintenance costs are typically covered because often lease cars are new and under the manufacturers warranty. The other fact is new cars are much less likely to have a fault but if an issue does occur, it is up to the leasing company to arrange for the vehicle to be fixed. 
The cons of leasing a car:
You will be charged for exceeding the agreed mileage. This can be particualy expensive if you underestimate the mileage you will need for the duration of the lease. This can be difficult to predict because if you change jobs or move home in that period of time, your mileage may dramatically increase.
The car is never yours which will likely mean more to some people than others, particularly car enthusiasts who have a lot of pride in their vehicle. 
Any damage the car has sustained during the lease term may warrant a charge from the leasing company. Leasing companies want the cars back in the state they gave them in!
Buying a car with a Personal Loan
A personal loan from the bank or other lender can be used to buy a car. You'll usually be able to shop around for the best loan rates and choose one over a term that suits you. You'll need to make monthly payments but choosing this option means you'll own the car outright from the beginning. The pros and cons of buying a car with a personal loan:
Pros of buying a car with a personal loan:
You own the car from day 1, albeit with a loan but it is yours!
You can finance a part or the whole cost of the car depending on the cash available to you.
You choose the loan period and can lock in a fixed interest rate so you can plan around your repayments
Cons of buying a car with a personal loan:
There may be a waiting period for the loan to be finalised and you receive the money.
All maintenance and repairs will be your responsibility (unlike a lease car)
You may have to borrow more than you planned because banks typically lend a minimum of £1,000
You will need a good credit rating to secure the loan
Buying a car with Personal Contract Purchase
This is similar to hire purchase, but you'll pay a deposit then use a loan for the rest. However, a part of the loan is left until the end of your agreement, and you can then choose to pay it off in full (balloon payment) or give the car back to the dealer/exchange for a new vehicle. This could result in you not actually owning the car, but it does give a degree of flexibility. The pros and cons of buying a car with a Peronsal Contract Purchase (PCP):
The pros of buying a car with a PCP:
A PCP gives you flexibility. You have the option at the end of the contract to buy the car or get another vehicle. 
Fixed monthly payments and a lower initial payment
It's possible to include maintenance and servicing within the contract (at least ask the question if it can be included).
The cons of buying a car with a PCP:
You are required to have comprehensive motor insurance for the duration of the loan.
If you exceed the agreed contracted mileage you'll have a charge
You will likely be charged for any minimal and major damage at the end of the contract
Buying a car with Cash
This isn't technically buying a car with finance but hey ho. If you're lucky enough to have the funds, making a cash purchase is the cheapest option as you won't need to pay any interest. The car will be fully owned by you from the start and there'll be no monthly payments to make. The pros and cons of buying a car with cash:
Pros of buying a car with cash:
No interest or hidden fees from finance companies or car dealerships to pay.
It's simple and less hassle then having to secure a loan etc. 
More options are available. For example, if you buy private its less likely you'll have many finance options available to you.
You own the car and can do whatever you want to it from day 1!
Cons of buying a car with cash:
It's likely to be a significant amount of cash to pay in one swoop which could be useful for you elsewhere.
You are unlikely to buy a more desirable car than your cash at that time can afford. With other options you may get a better car on day 1.
Cars are depreciating assets and therefore you will be very unlikely to get your money back if you sell it or even worse it is written off or stolen and not recovered (your insurer will only pay out to you what your car is worth at the point of loss, not what you paid for it!).
Protect yourself with Gap Insurance
If you're purchasing a car on finance, think about taking out finance/ lease/ contract hire gap insurance for added peace of mind on your agreement. In the event of your vehicle being declared a total loss, Finance, Lease and Contract Hire Gap Insurance will pay the difference between the outstanding finance balance and the motor insurer's settlement.
Buying Gap Insurance online can be up to 75% cheaper than from a dealership and you get covered by a Gap specialist so be sure to shop around. Click here to find out more about Finance Gap Insurance