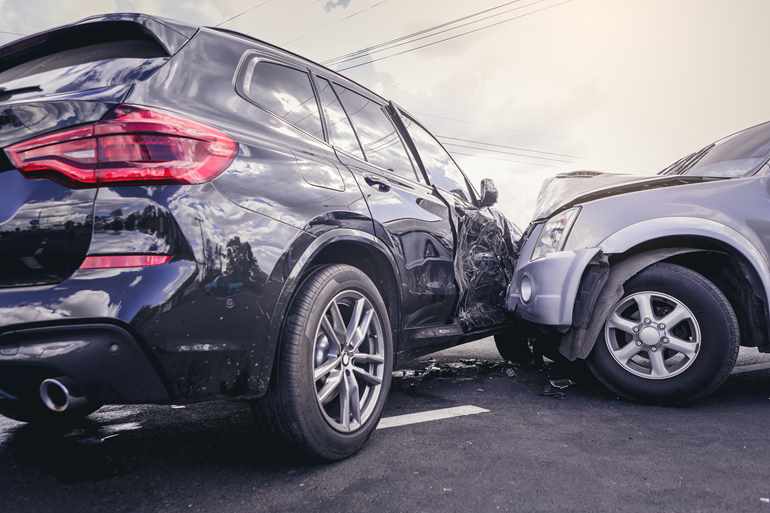 Gap Insurance Info
What are the different types of GAP Insurance and how do they protect drivers?
Guaranteed Asset Protection, most commonly known as GAP insurance, is a financial insurance product you often take out when you purchase a brand new car. It is designed to protect you in case your car is stolen or written off and works to cover the price difference between the amount your insurer pays and how much you paid for it yourself. This means that while it won't directly replace your car (depending on the insurance you opt for), it will ensure that you have the amount you need to clear your debt from the car you had and to purchase a replacement of the same model and make, should you wish to do so.

The main reason that GAP Insurance is even a thing is because purchasing a new car means that it depreciates as soon as you leave the forecourt.
The speed and amount of how much it depreciates depend on a number of factors, including the model of the vehicle, how old it is, how many miles it has done, and what sort of condition it is in.
There are several different types of GAP insurance and it is important that you look into these different types before buying to ensure you get the right one for you. These are "Return to Invoice" GAP insurance, "Vehicle Replacement" GAP Insurance and "Contract Hire" GAP insurance. Below we explain the most common types and what this means for you.
Return to Invoice
Return to Invoice (also known as RTI) GAP insurance means that if you suffer a total loss to your vehicle, then the insurance covers the difference between the payout your comprehensive motor insurance policy is likely to give you and the current market value of the car. Due to the depreciation of the car, there would be a gap between your settlement and what you paid for your car, so RTI ensures you aren't left with a big hole in your pocket and can re-purchase the same model and make of car as you've lost.
Vehicle Replacement
Vehicle Replacement GAP insurance means that in the case of a total loss of your vehicle, it will pay the difference between the motor insurer's settlement and the cost of a replacement vehicle which matches the original vehicle specification. You will need to bear in mind that if you purchased your vehicle under a finance agreement and the outstanding financial balance at the point of write-off from your car is greater than the replacement vehicle cost, the GAP insurance will pay the difference between the vehicle value at the point of loss and the outstanding vehicle balance.
Finance & Contract Hire
Contract Hire GAP Insurance is in place to protect you if you lease your car and ensures you don't end up out of pocket. In the event of a total loss of your leased car, your contract hire company will ask for any outstanding rental and the difference between the valuations, rather than the invoice price or total cost of the vehicle's market estimation. This can often be called a settlement or a forward payment, but it essentially means the amount you are responsible for. With GAP insurance you are protected and can walk away without any further financial liability. In short, the insurance pays the difference between this motor settlement and however much is left outstanding on the contract hire/ lease agreement.
Agreed Value
Agreed Value Transferrable GAP insurance is designed so that in the case of your vehicle being written off, the GAP insurance will pay the difference between the motor insurer's settlement and 100% of the Glasses Guide Retail Price on the day you bought the policy. This policy is particularly good if you bought your vehicle privately or have owned it for some time as you can protect it for up to four years, provided it has been in your possession for over 100 days. It helps to protect the value of your vehicle against depreciation and offers hundreds or even thousands of pounds worth of protection.
Free Gap Insurance
Free GAP insurance is exclusive to Direct Gap and offers complimentary 14 days cover for free. Accidents do happen and while we like to think nothing will happen to our new car in the first two weeks, it can, so it is important to protect against this.

These are just some of the different types of GAP insurance available for your new car. It is a no-brainer to protect yourself when you get a new vehicle, so just make sure you are getting the right type for yourself. View our different range of UK Gap insurance policies here.