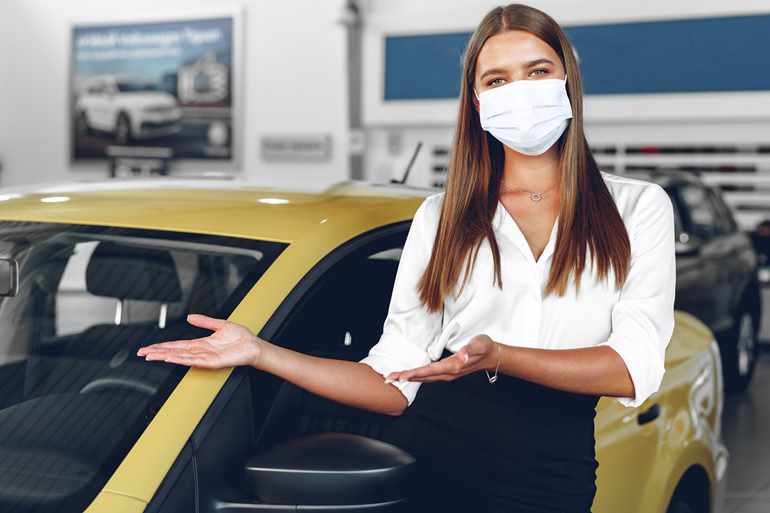 Industry News
Is it wise to buy a new car during the coronavirus pandemic?
For several months car dealerships around the UK have been closed due to the Covid-19 lockdown. But, they're now open again and seeking customers to buy new vehicles. Money has been at the forefront of everyone's mind during this pandemic, so to a lot of people buying a new car right now might be bottom of their list of priorities - but should it be?

The reality is that the pandemic is providing some potentially great deals on a new vehicle.
Getting yourself a great deal on a new car

Car dealers throughout the UK have basically been completely closed for several months, and have only just recently reopened. That means there have been no customers to keep cash flowing through the business. Demand and supply are of course two of the most important things that contribute to the price you pay for anything, and right now supply is considerably higher than demand when it comes to new cars - but what does this mean for you? It means you can get a great deal, if you buy now.

Car manufacturers and dealerships are desperate to appeal to customers because if they don't sell cars their whole business is threatened with closure. But customers are naturally wary about buying a new vehicle in uncertain times, committing yourself to a finance agreement might not be something you want to do. So to offset this, dealerships are re-evaluating the deals they're offering on their vehicles, to make them more appealing than ever before and to encourage customers to buy.

That means if you're reasonably financially stable at the moment, you can capitalise on this by getting a much better deal on a new vehicle. Your finance options will likely be much more appealing than pre-covid. If you had a finance budget beforehand, this gives you two clear options - you can either get the same car for less money, or you can get an even better car without going over your budget. It means there has never really been a better time to buy if you can afford to!
But is it safe to visit a dealership?

Naturally many people are wary of leaving their homes, and visiting a car dealership to buy a new vehicle might seem unsafe. The reality is, however, that car dealerships are doing everything they can to ensure the process is as safe as possible. They are implementing social distancing policies to ensure customers aren't able to get too close to each other at any stage of the process. Improved hygiene and disinfection practices are also being widely implemented to kill germs.

The test drive is a big part of the purchasing process and you want to make sure a car is right for you before committing to buy it, and the good news is that most dealerships are still offering test drives. The only difference is that now you will be going on your own along a pre-determined route rather than with a salesperson beside you. The vehicle will be disinfected before you get in to go on your test drive, and when you get out after you come back to keep it as safe as possible.

If, despite these precautions you're still a little unsure about visiting a dealership in person, many dealers are now offering the option to buy online and have the vehicle delivered to your home. You can arrange your finance either online or over the phone, and your new car will either be driven to your home or arrive on the back of a transporter. Social distancing will be observed during the handover, to ensure you and the person delivering the vehicle are both as safe as possible. Many dealers are extending their delivery services to be nationwide, so you don't have to miss out on the car you really want.



If you can afford it, now is a great time to buy

Times are uncertain, but the truth of the matter is that you can find a great deal on a new vehicle if you're in a position to buy. If you do buy a new vehicle, be sure to visit Direct Gap - providers of the kind of gap insurance UK motorists trust to give them complete peace of mind.
To keep your new vehicle looking its best, alloy wheel insurance and scratch and dent insurance should also be a consideration. The car is only going to be new once, do everything to keep it looking perfect.