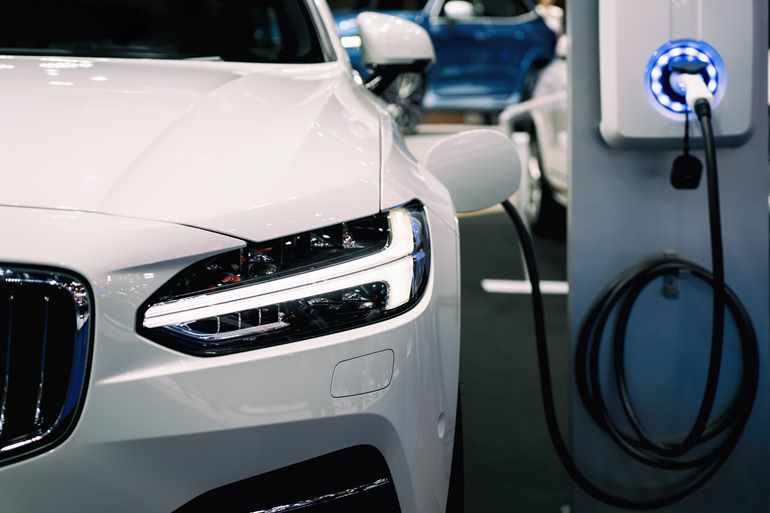 While once a curiosity, electric vehicles (EVs) are an increasingly popular option for many drivers both here in Britain and abroad. Figures revealed by the Office of National Statistics (ONS) show that more than half of the UK's younger drivers are likely to swap to EV within the next 10 years. With the UK Government's intention to end the sale of diesel and petrol cars by the year 2030 such motorists can be forgiven for wanting to get a head start with an EV experience of their own. In the next sections, we'll take a closer look at some of the benefits buying an EV can bring, to help you decide if it's the right ride for you when you need a new car.


Environmentally friendly
Perhaps one of the most common reasons people pick EVs is their green credentials. Unlike traditional gas-guzzling vehicles that need petrol or diesel to run, EVs use an electric battery pack instead. Using essentially the same technology as a modern smartphone but on a far larger scale, EV batteries emit no harmful toxins into the air making them a far eco-friendlier option. If your conscience is concerned with the carbon footprint you present, an EV is an excellent solution.


"The latest electric battery packs allow vehicles to cover a greater distance than ever before."
No vehicle tax to pay
A knock-on benefit of EVs releasing zero tailpipe emissions is that their drivers pay no vehicle tax. UK law states that providing that a car runs on electricity either from an electric storage battery or an external source that is not connected to a power source while the vehicle is in motion is exempt from paying vehicle tax. As a result, EV drivers can enjoy lower costs in terms of tax each year.


Preparing for the future
As mentioned earlier, the Government is set to prohibit the sale of inter combustion engine (ICE) vehicles in 2030. Buying an EV as your next car can effectively futureproof your transport for years to come and keep you ahead of the curve.


Improved electric batteries and charging infrastructure
Two key concerns for many prospective car buyers regarding EVs are range and charging infrastructure. From EV experts like Tesla and Dacia to other auto brands dipping their toe in the electric market like Mercedes, research and development teams in the automotive industry are constantly pushing the boundaries of batteries. The latest electric battery packs allow vehicles to cover a greater distance than ever before. Furthermore, the UK is focused on improving the charging infrastructure available to British drivers and has even offered grants to help homeowners install charge-points at home. With more charging stations becoming available around the country, the limitations of the range will have a lower impact. From supermarkets to business retail parks, many locations around the UK are already offering EV charging options, with some offering a free facility to paying customers.


Lower running costs
EVs deliver enormous environmental benefits due to their non-existent tailpipe emissions, but they also offer a significant saving regarding running costs. On top of the fact that they don't require vehicle tax, they are often more affordable than ICE cars to keep running. While EVs cost less than petrol and diesel cars to fuel, their inner workings also include fewer moving components. As a result, EVs typically enjoy lower service costs.


Cheaper insurance
Electric vehicles once had a reputation for being expensive vehicles to insure, but fortunately, this is no longer the case. Today, many policies for EVs are more affordable than the cover for internal combustion engine vehicles. Statistics uncovered by the Association of British Insurers (ABI) state that in 2020, insurance policies for EVs dropped in price in 2020 as more insurers were joining the market to support the growing number of electric cars on British roads. Data provided by the Society of Motor Manufacturers & Traders (SMMT) that UL uptake of EVs doubled in 2021, leading many new insurance companies to launch specific protection policies for EVs.

GAP insurance can be a worthwhile option for car buyers who are worried that their standard motor insurance won't allow them to buy a brand-new vehicle if an accident renders it a total loss. Insurance policies pay car owners the current market value for their vehicle in such circumstances, but due to the rapid rate of vehicle depreciation, such pay-outs don't cover the cost of a like-for-like vehicle. However, a GAP policy will make up the difference between your insurer's payment and the price of an all-new EV. For expert advice on GAP insurance, contact our team at Direct Gap today.