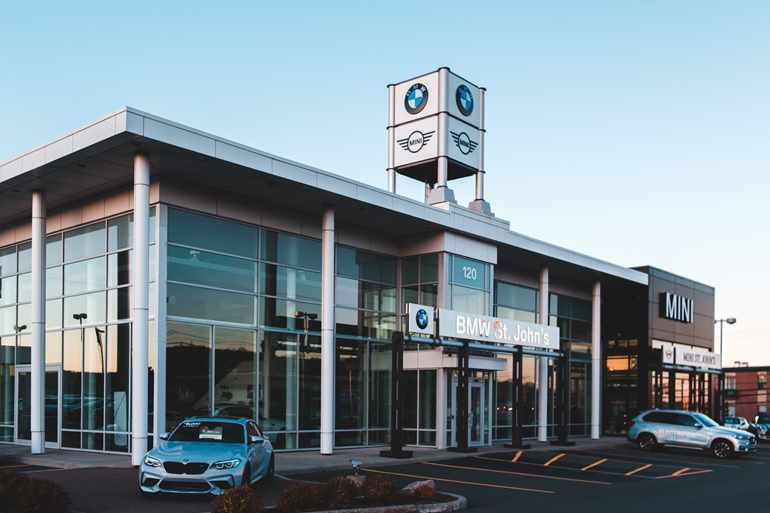 Let's be honest, buying a new car is a fun thing to do but it can also be a daunting experience, especially with the multitude of car options available on the market. From zippy city cars to family-friendly motors, the choices seem endless. To make this journey smoother, let's explore the key factors you should consider when buying a new car. Your dream ride awaits. 
1. Budget
Your budget is your compass in the vast sea of car choices. Set a realistic budget and stick to it. Here's the fun part - comparing different price points might pleasantly surprise you. You might find that some high-end features are now available in more affordable models. Just remember to factor in running costs, like insurance and fuel, into your budgeting equation.
Pro Tip: Look into the UK government's plug-in grant for electric vehicles to save some extra pounds if you're considering going green.
"Roof racks and storage containers can be added to almost any car, so you can expand your carrying capacity if needed"
2. Lifestyle or Life Stage
Are you a city dweller or a countryside explorer? Has your family expanded or are you enjoying the freedom of solo adventures? Your lifestyle and life stage play a significant role in car selection. Families might lean towards spacious 4x4 or practical estates, while urbanites could opt for nifty hatchbacks or electric city cars.
Pro Tip: Consider the congestion charges and parking restrictions in your area. A smaller car might save you both space and money in city living.
3. Safety Features
Safety first, always! The safety features of a car can't be emphasized enough. Look for models with advanced safety tech like adaptive cruise control, lane-keeping assist, and automatic emergency braking. Check the Euro NCAP safety ratings for the latest insights.
Pro Tip: Some car manufacturers offer additional safety packages, so don't hesitate to ask about them.
4. Tech
In-car technology has come a long way, and it's a dazzling world of options. From touchscreen infotainment systems to smartphone integration, carmakers have upped their tech game. Consider your connectivity needs and whether you want a car that can practically drive itself with advanced driver-assistance systems.
Pro Tip: Don't forget to test-drive the tech during your test drive. You want to ensure it's intuitive and suits your preferences.
5. Storage
Life sometimes requires extra storage. Whether it's for a family holiday, a weekend of retail therapy, a safe space for the dog or simply to accommodate your ever-growing collection of outdoor gear, storage space is essential. Consider the boot size and foldable rear seats for added flexibility.
Pro Tip: Roof racks and storage containers can be added to almost any car, so you can expand your carrying capacity if needed.
6. Eco Credentials
While this isn't a factor for everyone, environmental consciousness is on the rise. If it is important for you check out the eco credentials of the car you're eyeing. What are its emissions like? Is it available in a hybrid or electric version? It's worth noting that petrol and diesel car sales will be banned in the UK in the not too distant future, read more about that here.
Pro Tip: Look for electric charging infrastructure in your local area and on your frequent trips to see how you can fit charging into your current lifestyle. Check out our blog on home charging for your EV here.
As you embark on your journey to find the perfect car, don't forget to consider taking out gap insurance. This extra layer of protection ensures you won't be left with a financial loss if your car is stolen or written off. For more information, check out Direct Gap's Gap Insurance which is guaranteed to be cheaper than the dealerships Gap Insurance prices. Peace of mind on the road is priceless!
Happy car hunting!