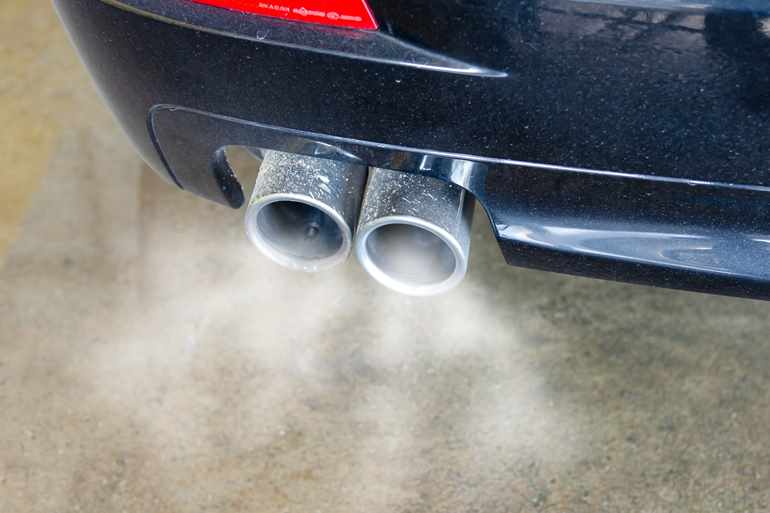 At COP26 in Glasgow last year, Prime minister Boris Johnson outlined his plans to scrap the selling of petrol-powered cars by the year 2030, but many people have misinterpreted this announcement.

The upcoming ban on petrol vehicles does not mean that cars using fossil fuel will be illegal to drive by this time like many erroneously believe. The 2030 law change is part of a longer process designed to phase out the use of internal combustion engine (ICE) vehicles with no new petrol vehicles being produced and sold in the UK.

Ministers are focused on creating a greener Britain but also on the driving industry. As the number of cars running on petrol becomes less available to buy, more people must seek out alternative options such as electric vehicles (EVs). Read on for a closer look at the sale of new petrol cars coming to an end here in the UK, and how this will impact drivers.


An initiative to outlaw petrol cars in Britain
In 2019 PM Johnson confirmed that he intended to bring forward the planned ban on new petrol sales from the year 2040 to 2035. However, in November 2020 the Prime Minister moved the deadline once more. Now as of 2030 no new petrol cars will be sold in the UK, although certain hybrid vehicles will remain unimpacted until 2035. To be exempt from the band, hybrids must be able to achieve was Johnson referred to as "significant distances" without producing any emissions.

The Government is now encouraging the UK public to make the move to buying an electric vehicle over a petrol or diesel car and carrying out plans to expand the country's current infrastructure providing EV charging.


"Motorists who own a petrol vehicle will still be able to drive it freely on UK roads after 2030, however, many city centres may follow London's example adding similar tolls like its Ultra-Low Emissions Zone"
Why are petrol cars being banned?
Experts anticipate that the petrol car ban will improve the air quality and reduce the amount of greenhouse gas emissions in Britain. Petrol-powered cars emit CO2, and the UK currently has a legal target to meet. By the year 2050 it must cut the greenhouse gases it produces to achieve net-zero.

While emissions produced by petrol and diesel vehicles can be reduced by advanced exhaust systems and special additives, electric cars are a far cleaner vehicle for the road. During use, no tailpipe emissions are produced and only minimal particles from brakes and tyres. Additionally, the production processes involved in manufacturing electric cars can also be clean, employing renewable energy sources such as solar or wind power.


What does the ban mean for petrol car owners?
Motorists who own a petrol vehicle will still be able to drive it freely on UK roads after 2030, however, many city centres may follow London's example adding similar tolls like its Ultra-Low Emissions Zone (ULEZ) charge.

While brand new petrol cars will not be legal to buy in the UK, second-hand ICE models will be able to change hands within the law. As a result, it is likely we will still see petrol cars driven on UK roads by the year 2044, at least.

However, given rising UK petrol prices, the lack of new models to buy in 2030, many drivers of petrol cars may choose a different ride. While still expensive to buy in comparison, electrical vehicles require no road tax payments and currently never pay congestion charges, making them an equitable option.


Electric vehicle insurance
While EVs were once costly to insure, prices have significantly dropped in recent years. Today, policies designed for Electric cars are often more affordable than the available cover for internal combustion engine vehicles. Figures recently revealed by the Association of British Insurers confirmed that EV insurance lowered in price last year after an influx of insurers entered the UK market to serve the increasing number of electric-powered cars in Britain.

While standard car insurance is required by EVs, just like petrol cars, EV GAP insurance is also available to buy. Owners of EVs who experience a serious accident will find that their policy won't always pay for them to buy a brand-new vehicle. Just like cars that run on petrol, in their first year EVs depreciate by between 15 and 35 per cent and after three years, by 60 per cent.

For expert advice on GAP insurance or a quick quote for GAP insurance, contact Direct Gap now.