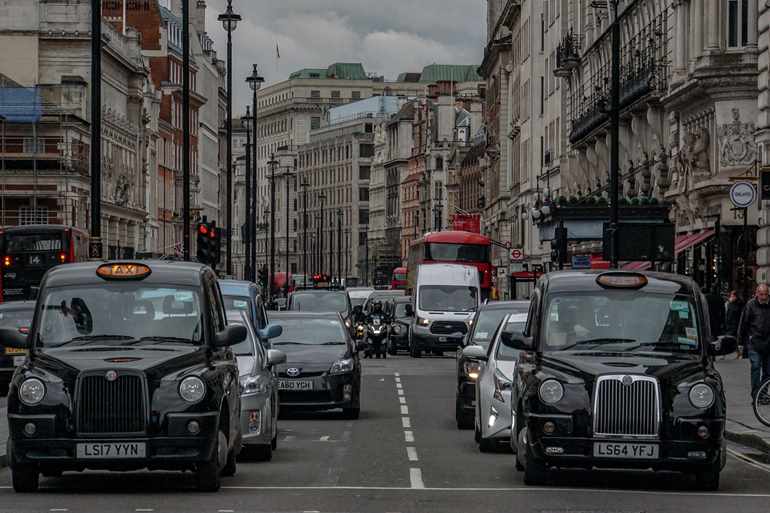 This blog post was updated on 4th August 2023.
Please Note: Direct Gap is a specialist provider of GAP Insurance, Scratch & Dent Insurance and Tyre & Alloy Insurance. We do not accept payment for the London Congestion Charge, to pay please see links to the London Transport website.
London has always had massive traffic congestion and excess air pollution due to the large number of motorists. In an attempt to manage the congestion and its associated vices, the government instituted the congestion charge zone. This article explores the concept of the congestion charge zone and reveals how it affects your life as a vehicle owner.
What is the congestion charge zone?
In 2003, the then Mayor of London instituted the London congestion charge zone, an added charge on motorists to decongest the city traffic and reduce air pollution. The Congestion Charge is a £15 daily fee for driving within the Congestion Charge zone between 7:00 am and 6:00 pm from Monday to Friday, 12:00 noon and 6:00 pm Saturday and Sunday, and bank holidays. It is free to drive within the zone between Christmas Day and New Year's Day. You need to pay the £15 daily fee within 90 days when you intend to drive in the zone or at midnight to the day. If you fail, you have three days to pay, although the rate goes up to £17.50.
"If you own an electric or hydrogen fuel cell vehicle, you have until December 2025 to drive within the zone free of charge."
Can I avoid paying the congestion charge?
You can't avoid paying if you drive an internal combustion engine or hybrid vehicle. However, there are exemptions to this requirement for motorists. If you own an electric or hydrogen fuel cell vehicle, you have until December 2025 to drive within the zone free of charge.

Additionally, special consideration for certain special-purpose vehicles and individuals frees them of this charge:

Blue Badge holders
Authorised breakdown service vehicles
Motorbikes less than one metre in width and two metres in length
Vehicles with nine or more seats
Roadside recovery vehicles

Furthermore, you are entitled to a 90% discount on the congestion charge if your primary residence is within the zone and you are registered on the electoral calendar. You need to also keep your vehicle at said residence for the discount to apply. You'll pay the standard rates if you have other vehicles stored outside the zone.
What if I fail to pay?
Should you fail to pay after three days since you drove within the congestion zone, a £160 fine applies, and you'll be informed through a Penalty Charge Notice. The fine applies for 28 days, but you can reduce it by half if you pay within 14 days. If 28 days are over before you pay, the fine increases to £240.


Are there other charges for driving in London?
Besides the congestion charge zone fee, you have to pay the £12.50 Ultra Low Emission Zone daily charge if your car produces the harmful nitrogen oxide gas. This applies to small-size vehicles such as saloons and hatchbacks. Larger vehicles such as lorries, buses, and other vehicles over 3.5 tonnes are subject to the Low Emission Zone charges. You'll pay between £100 and £300, depending on your vehicle. It was announced in July 2023 that on 29th August 2023, the ULEZ zone is to expand across all London boroughs. Find out more here.


Is the congestion charge zone effective?
At its inception, this initiative was met with much resistance and scepticism. Over time, motorists have warmed up to the idea, appreciating how low emissions in the city have led to cleaner air, less noise pollution, and relatively freer moving traffic. Reports as early as 2006 indicate that this initiative was a success, and its continued application has led to even more success.


How do I pay the congestion charge?
Auto Pay is the easiest and most convenient solution. This service initiates an automatic payment when you enter the zone by scanning your vehicle's registration number and contacting your bank for the day's charge. Setting up the service costs £10 a year, further adding to its convenience and affordability.

You can also pay this fee through the Transport for London app and website. Alternatively, you could call 0343 222 2222 and pay over the phone.

If you only visit London occasionally, Auto Pay may not suit you. However, you need to be keen on those visit durations and ensure you settle the bill at least a day before to avoid the added penalty. Once you pay the daily charge, you can drive into and out of the zone as many times as you wish within the day.
Conclusion
Driving in London is much easier due to the congestion charge zone initiative. Before driving in the city, ensure your vehicle has the right insurance. At Direct Gap, we specialise in the most suitable and affordable GAP insurance UK packages. Get in touch today and let us help you understand how to ensure you have a car to drive should yours be damaged in an accident.