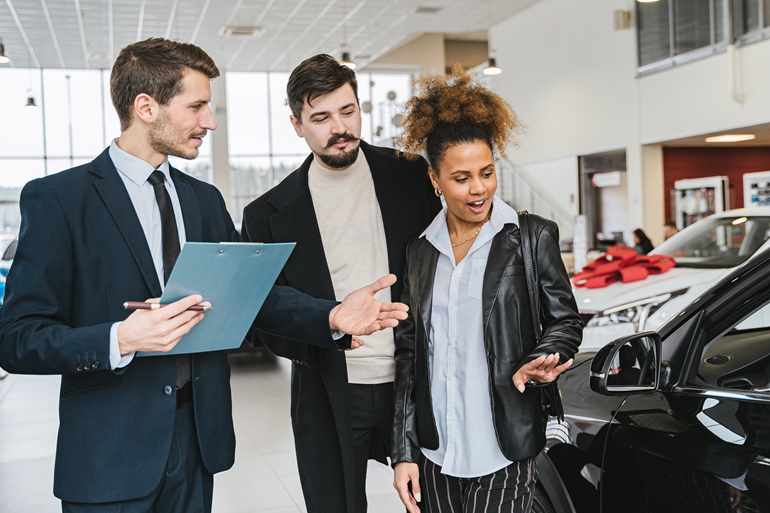 If you're thinking about buying a new or used car, taking a test drive can be an integral part of the process. Understanding the best ways to go about it, what you need before you take your drive, and any insurance requirements that may be present is essential. So, where do you begin?


Why even bother with a test drive?
A test drive is your chance to try the car on for size. You can determine a lot about the vehicle by driving it, even a short distance. When you're browsing vehicles, the pictures will only tell half a story. It may look great on the outside, for example, but you may find when testing it out that you're unable to find a comfortable driving position for you. Naturally, it's better to find this out before buying it.


"Sometimes certain issues may also only present themselves after the vehicle has reached a certain speed; so be vigilant while driving."
A test drive will also give you the opportunity to decide if you like how the car drives, if it feels too big or too small on the road, if the controls are easy to get on with, and so much more. The way the transmission works will also be an important factor to consider, as well as the strength of the brakes. These things all contribute to the ownership experience, and you should be aware of them before committing to purchase.

Something else a test drive can do is give you a chance to spot potential issues with the vehicle. Things like wheel wobbles, mush brakes, grinding gears, or suspicious noises from the engine are all warning signs, and they will not present themselves looking at the car while it's stationary. Sometimes certain issues may also only present themselves after the vehicle has reached a certain speed; so be vigilant while driving.


Who can offer a test drive?
You can generally test drive any vehicle you're going to buy, whether you're buying it from a main dealer or a private seller. Both new and used cars are often test-driven. Generally, dealerships will make the process of getting a test drive easy. Many dealers take it as a given that prospective customers may require a test drive. With private sellers, you should call and confirm whether you can take a test drive or not and whether you're going to be able to drive the car yourself or have them drive you. It's always better to confirm with a private seller in advance.


Do you need insurance for a test drive?
Yes. Usually, when you take a test drive from a dealer, they will have insurance in place already. You may be required to pay a voluntary excess in the event of an accident, however, so it's important to clarify that before you drive. With a private seller, you will have to arrange your own insurance. Sometimes, short term cover can be arranged specifically for test drives, so check with your insurance provider. If you have a fully comprehensive policy, you may be allowed to drive other cars, but you will usually only have third party cover on them, so keep this in mind. If you have extensions on your policy, such as tyre insurance or scratch and dent insurance, they likely won't apply to cars you test drive.


What should you bring with you?
If you're going to be going on a test drive, you should bring your identification and driving license with you. It's also a good idea to bring proof of insurance if you're going to be test-driving a car offered by a private seller.

Think about how you're going to be using the car. If you need it to transport certain items, such as a pushchair, for example, bring them with you so you can test the vehicle's capacity to carry them. It's better to find out before you buy the car.

For the test drive itself, make a plan of a local route you can follow that mirrors your daily driving duties as well as possible. You want to be able to test how the car handles in traffic and how it drives at speed, so you can test both the handling and the weight of the clutch/gears/brakes. Try and get the car into all gears if possible, especially reverse; perform a range of manoeuvres if you can.


The key to a successful test drive
The key to any test drive being a success is preparation. With these key steps, you have everything you need to get prepared, which should mean you'll be able to make the most of your test drive. Whether it's a new or used car, always drive before you buy.

If you're a UK car driver looking for GAP insurance, get in touch with our team of experts at Direct Gap today.