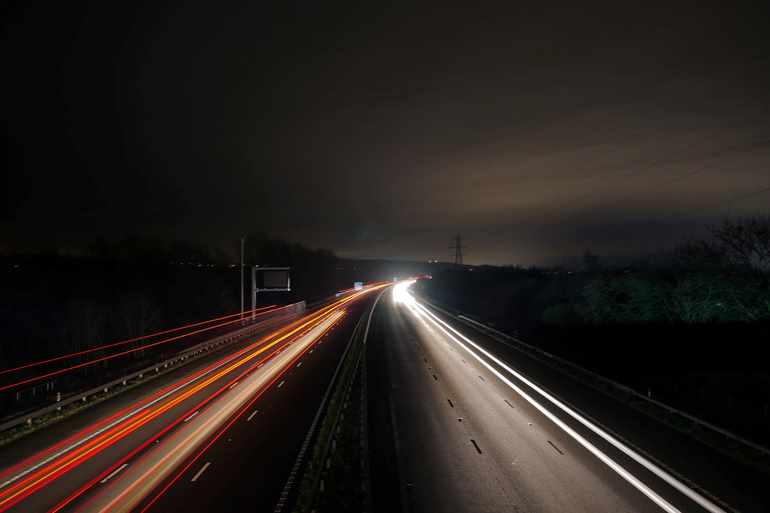 The UK's road network is key for travelling around the country and getting to where we need to be quickly. Sometimes though, our roads and motorways can get clogged up with traffic and slow to a crawl. To help solve this problem, the UK Government have introduced toll roads over the years to reduce congestion on busy routes. These toll roads see drivers pay to use them and enable motorists to enjoy a quieter, faster way to get to where they are going.

Knowing about some of the most popular is useful, so you can take advantage of them if you happen to be travelling close by. But which are the UK's major toll routes?
1. M6 Toll - Midlands
Perhaps the most well-known UK toll road currently is the M6 toll in the Midlands. Opening in December 2003, this congestion-busting route was designed to ease traffic around Birmingham. Running for 27 miles, it extends from Junction 3a at Coleshill to Junction 11a at Wolverhampton.

According to the RAC this toll road was originally built to carry around 72,000 vehicles each day - but now sees around 145,000 use it on a daily basis! The prices to use this toll are shown on digital signs as you approach it and vary depending on the vehicle you are driving, where you are headed and how long you plan to stay on it for.
"One of the major advantages of using major toll routes is the lighter traffic they carry and the more enjoyable driving experience this brings."
2. M25 Dartford River crossing toll
Another of the UK's major toll roads is the Dartford River Crossing. This road helps ease congestion on the M25, from vehicles travelling into London from the Essex/Kent area. Formerly known as the Dartford Tunnel until 1991, it spans the River Thames and is the only fixed crossing of the river east of Greater London.

Although it is free to use this road between 10 pm and 6 am each day, you must pay the relevant charge when using it at any other time. There are no payment booths to do this however and you should instead head online to set up a 'Dart Charge' account. The UK Government also runs a scheme that sees local residents get discounted rates on charges for using this toll road.


3. M4 - Second Severn Crossing
One of the most spectacular toll roads in the UK is the Second Severn Crossing. This carries traffic from the M4 motorway across the River Severn between England and Wales. It was originally designed to reduce congestion on the first Severn Bridge, which also links England and Wales.

Officially renamed the 'Prince of Wales Bridge' in 2018, the Second Severn Crossing runs for more than 5,000 metres and has 3 lanes to help ease heavy traffic. It is key to note that this toll road is only for motorised vehicles and cannot be accessed on foot or via bicycle. Although many people still know this as a major toll road in the UK, charges to use it were actually scrapped in 2018 (as they were for the original Severn Bridge too).


4. Batheaston Bridge
Not all of the UK's major toll roads are based around motorways. There are plenty of other well-known ones which help ease congestion on local routes into big cities. The Batheaston Bridge is a great example and can be accessed via the A4, as you head into Bath.

Although this is only a small bridge compared to some others, it helps take traffic away from Bath city centre and enables drivers travelling along it to experience less traffic. This toll bridge spans the River Avon and comes with varying charges, depending on the vehicle you are travelling in. If you use this route regularly, there are monthly passes available to pick up.


5. Humber Bridge
Found on the A15 close to Hull, the Humber Bridge is an imposing structure that makes crossing the River Humber simple. A Grade I listed bridge, it links Hull to places like Cleethorpes and Grimsby. It was also the world's largest suspension bridge until the late 1990s. As with all of the toll bridges/roads we have looked at, the Humber Bridge applies various charges based on what vehicle you are driving.

Cars for example tend to cost less than heavier vans or lorries. If you do not want to stop and wait to pay via card at on-site booths, travellers can pre-pay for a 'Humber Tag' instead. This not only speeds up journeys across the bridge but also enables drivers to access discounted rates.


Take care when using major UK toll roads
One of the major advantages of using major toll routes is the lighter traffic they carry and the more enjoyable driving experience this brings. It is still key to be vigilant when using them though and do what you can to protect yourself from all eventualities