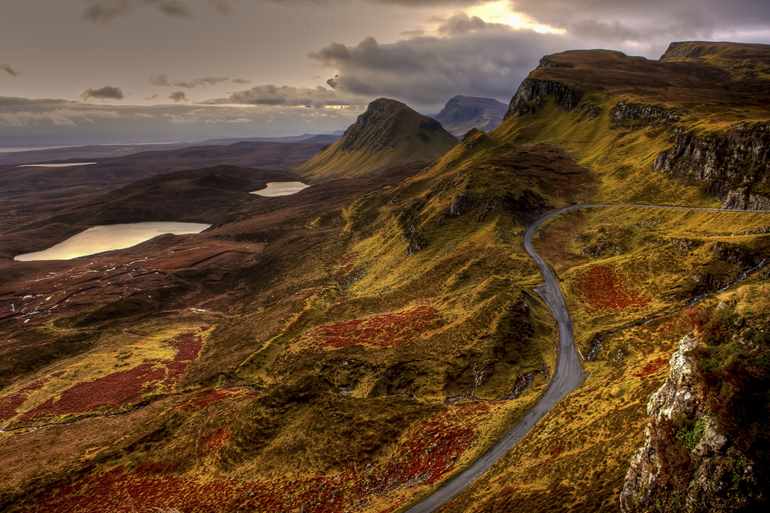 If you're planning a summer road trip and in need of some inspiration, look no further. Here are some of the best routes to try for an unforgettable driving experience in the UK.
1. Kendal to Keswick, Lake District:
Embark on a 30-mile journey along the A591 from Kendal to Keswick in the Lake District. This scenic drive showcases the beauty of the Lakeland Fells and treats you to breathtaking views of Windermere, the largest lake in England. Prepare to be mesmerized by the picturesque landscapes and charming villages along the way.
2. Loch Lomond to Glencoe, Scotland:
Ranked among the top scenic routes in Britain, this drive from Loch Lomond to Glencoe in Scotland is an absolute delight. As you navigate through valleys and hills, you'll be captivated by the awe-inspiring beauty of the Scottish Highlands. This route offers a plethora of must-see sights, ensuring a truly memorable road trip.
3. Cheddar Gorge, Somerset:
Take a 14-mile drive along the B3135 to explore the stunning Cheddar Gorge in Somerset. This route takes you through a gorge formed by glacial meltwater from the Ice Age and treats you to views of soaring cliffs and charming villages. Immerse yourself in the natural beauty of this unique landscape as you traverse through this fascinating area.
5. Causeway Coastal Route, Northern Ireland:
For the adventurers, embark on the Causeway Coastal Route starting from Belfast and concluding in Derry. Along the way, you'll encounter ancient legends, rugged cliff-face routes, and breathtaking coastal scenery. Don't miss the opportunity to explore iconic landmarks such as the Giant's Causeway and the Carrick-a-Rede Rope Bridge.
5. Llanberis Pass, Wales:
Discover the beauty of Wales on the Llanberis Pass, a short but incredibly scenic nine-mile mountain pass. As you drive through this picturesque route, you'll be rewarded with sweeping vistas and rugged landscapes. The majestic mountains and serene lakes will leave you in awe of Wales' natural wonders.
The UK offers a plethora of beautiful driving routes to explore. Plan your journey in advance, ensuring you identify key stop-off points along the way to fully experience the idyllic parts of the country. Whether you choose the tranquil lakes of the Lake District, the dramatic landscapes of Scotland, the unique formations of Cheddar Gorge, the coastal beauty of Northern Ireland, or the rugged mountains of Wales, a road trip in the UK is bound to be an unforgettable adventure.