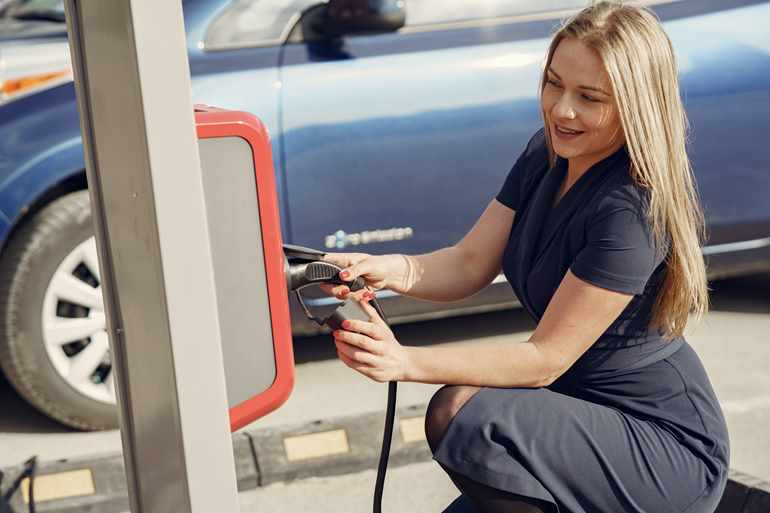 Vehicle Excise Duty (VED), commonly referred to as road tax, is a mandatory levy attached to most forms of car ownership. An annual tax, most car owners must keep their car taxed to use UK roads or pay massive penalties, however, not all vehicles must make a payment. The UK Government website states that EV owners do not have to pay VED and, in this blog, we'll explore the reason behind this rule along with some important steps electric vehicle drivers must remember to avoid breaking the law.


Road tax requirements for electric and hybrid cars
If a car runs solely on an electric battery and requires charging to drive it, then it is fully exempt from road tax. Hybrid cars are vehicles that use both electric batteries and traditional fuels such as petrol. Unlike EVs, hybrid vehicles must pay road tax, however, the amount the VED is charged at a lower rate than cars that run entirely on fossil fuels.

The reason why EVs are exempt from road tax and hybrids must pay, but at a reduced rate, is due to the way that VED is calculated. Road tax is based on tailpipe emissions and how much CO2 a car is pumping into the environment. As a result, cars running on petrol and diesel pay the highest level of road tax, hybrid cars less, and fully electric vehicles none whatsoever.


"When we reach 2030 and brand-new diesel and petrol vehicles are not an option for car buyers, it is expected that the preferential treatment that EV owners have enjoyed will likely come to an end."
Why can you still face fines for not paying road tax when you own an electric car?
While EVs don't require a road tax payment, this doesn't mean that drivers do not have to apply for the exemption. If you own an EV, you will receive an annual reminder like drivers of conventional cars, informing you that your road tax is soon due. You must follow the standard administration process, however, at the end of the application form, you will not be required to make a payment.

Under no circumstances should you ever ignore this important renewal notice or you could face a penalty of £1,000. The same rule applies to drivers that need to make a statutory off-road notification (SORN) when their vehicles are not in use. Regardless of whether a car is required to pay road tax or not, its owner must always perform the regular administrative duties necessary or pay hefty fines.


Does the £40,000 rule for road tax apply to EVs?
Exceptionally high-value vehicles that cost more than £40,000 will face an extra charge added to their annual tax. In the past, full electric vehicles were required to pay this charge but it was scrapped in 2020. Regardless of the cost of an EV, no road tax payments are necessary. The rule applies to vehicles that were bought before 2025 at present, so in the future, this benefit may end.

However, those driving a hybrid vehicle are not subject to the same tax break. The additional charges they face are the same as those payable on diesel and petrol cars and after year one, hybrid owners will need to shell out a supplementary £335 when they pay their VED.


Will road tax be payable on electric vehicles after 2030?
When we reach 2030 and brand-new diesel and petrol vehicles are not an option for car buyers, it is expected that the preferential treatment that EV owners have enjoyed will likely come to an end. The government allowing most of the country's car owners to use British roads completely tax-free would be an uneconomical option for the UK Treasury. At present, however, there is no clear indication of the impact that the ban on new fossil fuel cars being sold will have on the cost of VED.


Do your require an insurance policy for an Electric vehicle?
Along with the many benefits accessible to electric car owners, lower insurance policy premiums are also offered. However, those purchasing an EV should remember that because of the rapid depreciation rate of cars, by the time a policy pays out, it is unlikely to cover the initial outlay or outstanding finance repayments due. 

EV gap insurance can be the answer to such problems. Gap policies will cover the difference between what your insurance company will pay you and the difference between the initial invoice price and the insurance settlement figure, outstanding finance repayments or a like-for-like replacement depending on what level of cover is chosen. For advanced cover so that you can enjoy peace of mind with an EV gap insurance policy, contact our dedicated team at Direct Gap now for a free quote and expert advice.