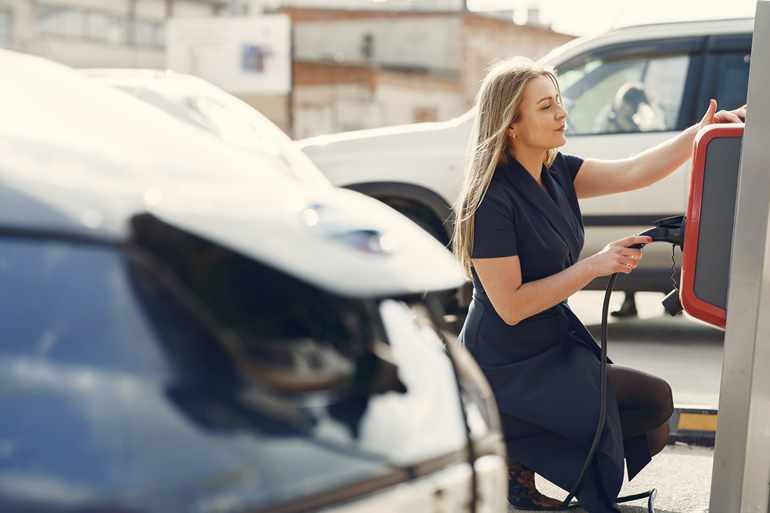 Electric cars are quickly becoming a popular option for drivers who want to save money on petrol and reduce their carbon footprint. However, while electric cars have many benefits, they also come with some additional costs that you'll need to factor into your financial planning. One of these is the cost of charging your car so here are the different ways you can pay for charging.


If you charge at home
If you charge at home, it's the cheapest way to go. You'll need to install a charging point such as a box to go on a wall or just plug it in at home in a normal socket. The cost of installing a charging can vary however if you want to save money in the long run it's a good idea. The price of installation will depend on whether you opt for a rapid charge or a slow charge point.


"There are a variety of ways to charge your electric car for free."
Electric Vehicle Homecharge Scheme
The Electric Vehicle Homecharge Scheme enables eligible households to benefit from a grant of up to £350 towards the cost of installing a charging point at home. A grant may also be available if you are replacing an existing charging point or upgrading it to a smart charging point.

You don't need to own an electric car to qualify for the scheme, but you must have access to off-road parking facilities within your property. Certain energy providers have even started to provide special tariffs for people with EVs so you can charge your car overnight at an affordable rate.


RFID card
RFID cards can be used to pay for electric car charging. These are more common with certain providers, like ChargePoint. The downside of this method is that it's outdated compared to using a smartphone app.


Contactless payments
Contactless payments are quick and easy, accepted everywhere, and convenient.

Here's how to pay for charging with your contactless card:

• Choose the post-payment method on the screen at the payment terminal. If you see two options—one for credit cards and one for contactless payments—select the contactless option. You can also choose from a list of other payment methods if they are available.
• Touch your card to the reader until the transaction is completed. Don't pull either away until prompted to do so by an alert onscreen.

As of 2019, all charging points should have a contactless payment option making it easier for drivers to conveniently pay for their charging.


Mobile phone apps
If your car supports it, you can pay for charging through your mobile phone. For example, BMW has an app called ChargeNow which gives access to reduced rates at many public charging stations. Other operators also offer apps that give access to cheaper rates as well as other benefits such as free parking at home or work when you need to top up the battery on the way back from a long journey.


Subscriptions for reduced rates
Some charging providers offer a subscription service for their chargers, which can be paid monthly or annually. A subscription provides access to the charger at an agreed rate per kWh of electricity used. For example, a provider might charge 20 pence per kWh during off-peak times and 40 pence during peak times. Such subscriptions are attractive to those who frequently use public chargers because they allow you to pay a flat fee each month rather than having to pay every time you plug in your car.


Free public charging
There are a variety of ways to charge your electric car for free. First, there are public charging points that do not require payment. These can be found at most forecourts and parking bays in the UK, along with certain locations such as shopping centres, transport hubs and other places where you might need to park your vehicle for an extended period.

To use these types of charging stations:

• Find a location near where you are parked and ask if it has a charger available for EV drivers
• Plug your connector into the charging point's socket and wait until it's fully charged - this could take up to four hours or more depending on how much juice is left in your battery.

Most free charging points have slower charging speeds however they are good to use if you just need to top your car up.

We hope this article has helped you understand the different ways you can pay for electric car charging. For further information about our services including our gap insurance, contact us today.