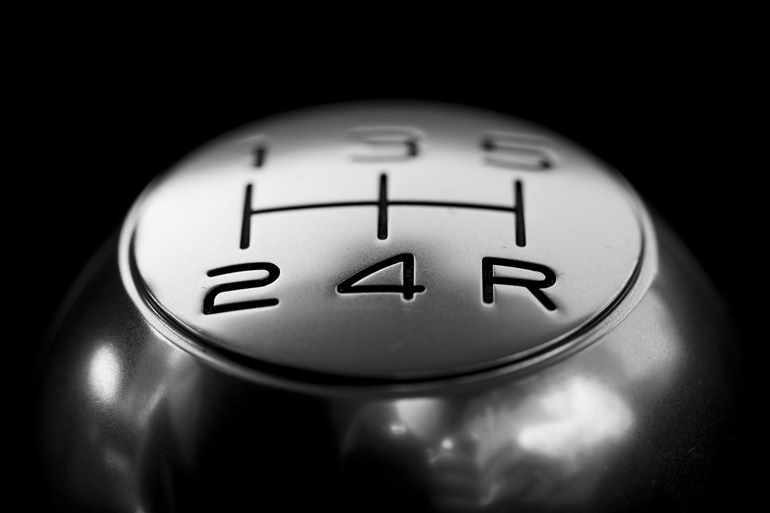 As the UK comes ever closer to a ban on new fossil fuel-powered cars by 2030, many drivers are starting to ask more questions about electric cars and how they work. After all, it's a major shift to go from a petrol or diesel car to an electric one, which you may have realised if you have already done so, from charging your car rather than filling it up, to getting used to the way your new car drives. Having said this, there is one pervasive question that gets asked the most when it comes to making the switch from fuel to electric: are electric cars automatic or manual? In this guide, we'll run through the answer as well as other key things you need to know.
Are electric cars automatic or manual?
The simplest and shortest answer to this question is that most electric cars are automatic. This is because they have motors instead of engines and do not require the use of a clutch. Electric motors work at 100% torque at all times, rather than a combustion engine that is powered by fuel, which reaches peak torque at intervals in the rev range and requires gear changes to compensate for the lack of torque.

As such, you can't stall in an electric vehicle because it changes gears automatically. The technology is much simpler to understand in this sense - the faster the electric motor spins, the faster the car is going. As a result, it is much quicker to accelerate in an electric vehicle because they can reach much higher revs per minute, of up to 20,000. Compare this to a standard car which can only reach around 4,000-6,000 revs per minute.
 
"although they are less common, manual electric cars do exist"
Do manual electric cars exist?
Because most electric cars do not have clutches or gear changes, they can be difficult to adjust to for those who are used to manual driving. This is why there has been some attempt by car manufacturers to create manual electric vehicles that drivers may be more inclined to purchase, having become accustomed to manual transmissions. So, although they are less common, manual electric cars do exist. For example, the Audi e-tron GT and the Porsche Taycan Turbo S Cross Turismo. These feature two-speed rear axle transmission, which provides improved acceleration and range.
There is no reason electric cars can't have manual transmissions, it just makes it a little more complicated than it needs to be - hence the hefty price tags. There are others in the works, so as we edge towards a ban on new petrol and diesel cars, these may become more common as people who are less enthusiastic about switching to automatic make the move to electric.


What about hybrids?
Because electric hybrid cars use both an electric motor and a traditional petrol engine, you may be wondering if they are driven in the same way as a conventional car, with a manual gearbox and clutch. The intention of these is to reduce the load on the engine, meaning smaller and more efficient engines can be used to reduce emissions. The difference between different types of hybrids lies in the amount of power taken from the electric motor. This means having a manual gear shift in this situation, where there are multiple power sources, becomes very complicated. Although some mild hybrids, which simply deliver a slight boost to the engine using electricity and cannot be run on electricity alone, can work using a manual gearbox, most hybrids are automatic.
With all this being said it must be mentioned that electric vehicles are relatively new and things could be very different in just a few years!