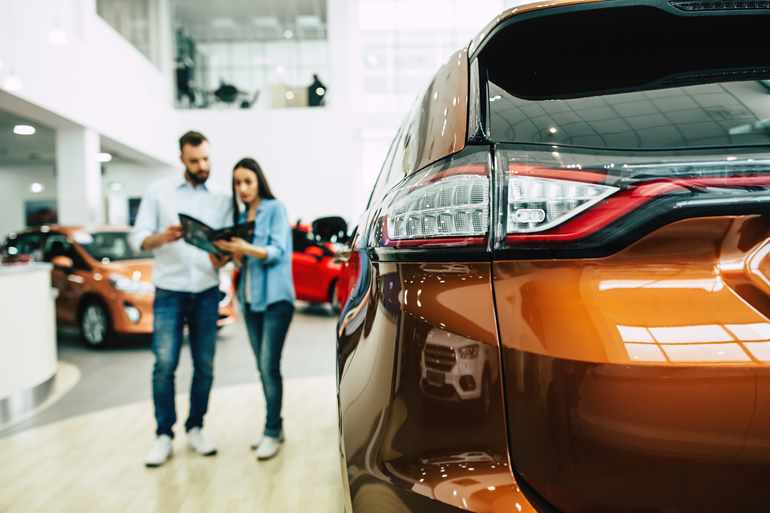 Gap Insurance
Is it worth getting return to invoice GAP insurance?
Return to invoice GAP insurance or RTI GAP insurance for short, is a kind of cover that offers drivers a way of seeing more money returned when their vehicle is written off.
If your car is stolen or gets written off, your standard car cover will only pay out the vehicle's value on the present market. Due to the fact that a car's value depreciates rapidly, the amount you receive may be far less than the original price you paid for it.
This is why Return to Invoice insurance was created. RTI policies ensure that if your car is a write-off or the subject of auto theft, you will receive the full amount you paid on your car's invoice back when you bought it.
"As soon as you drive a brand new car off the lot, its value is already plummeting and within three years it can easily drop by 70 percent."
How much value such a policy can have will depend on multiple factors. In the following sections, we'll look at RTI GAP insurance in detail so you can decide if this type of cover is suitable for your needs.
How Return to Invoice GAP cover works
Put simply RTI GAP insurance effectively covers any difference between your car insurance payout and the price you originally paid for your vehicle.
As soon as you drive a brand new car off the lot, its value is already plummeting and within three years it can easily drop by 70 percent. If you purchased a new car for £10,000 and something unfortunate happens after three years, your car cover may only pay out a sum of £3,000. You would therefore only have this smaller sum to buy your next vehicle and unless you top up the amount yourself you won't be able to buy a brand new car.
However, if you'd been paying your monthly premiums on an RTI GAP insurance policy, you would have £10,000 instead. You would then save thousands when you needed to purchase another car thanks to your RTI cover.
Do you require RTI GAP cover?
Unlike standard car insurance, RTI GAP cover is not a required by UK law, but putting a policy in place means that should you need to, you can replace a stolen or totalled vehicle with a car of equal value to your write-off when you first purchased it.
RTI GAP cover can be useful to drivers with particular tastes, for example, those who prefer brand new cars. RTI gap insurance added to standard car insurance allows car owners to purchase a shiny new car making it ideal for those who don't like a second-hand set of wheels.
Return to Invoice GAP insurance policies can also be useful for car owners who purchased their vehicles in certain ways, like using a finance agreement to help pay for it.
RTI GAP cover can be beneficial when you need to write off your car but haven't finished making repayments. If you only have standard car insurance and your vehicle is totalled, you'll no longer have use of a car that is now crushed and scrapped but you must continue to make your monthly payments none the less. In some cases, the finance agreement's outstanding balance at the time your car becomes a write-off may even be greater than what you have paid for it and mandatory car insurance won't cover it. However, an RTI GAP insurance policy will allow you to settle any remaining payments on a car you can't drive anymore.
Those buying a vehicle outright with a lump sum, however, can also benefit from RTI GAP cover as they will receive the sum that they originally paid for their car not just its current market value.
RTI GAP insurance may not always be worth your while, however. It's not as beneficial for second-hand car owners as used vehicles don't depreciate at the same rate as new cars, although there are specific GAP cover policies designed specifically for second-hand vehicles. Additionally, if you can cover any difference yourself, don't prefer new cars or have a policy that offers like-for-like pay out within the first year of ownership you may also find an RTI policy is unsuitable.
To sum up, GAP cover can be worthwhile when you want to receive the same amount of money you originally paid for your car before it was written off or stolen and is an ideal option when you want to buy a brand-new car as a replacement or cover outstanding debts on a finance agreement.
Experts on RTI GAP insurance
If you have questions regarding GAP cover or would like a free quote, get in touch with our specialist team today.