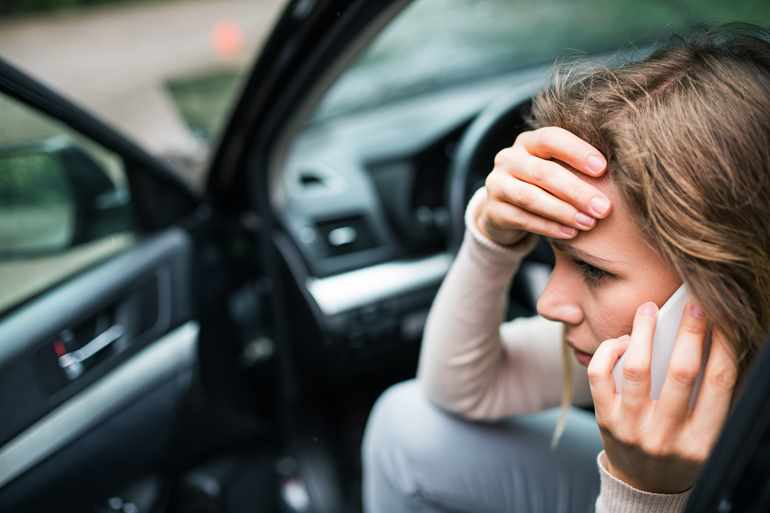 Insurance can be a considerable expense, but in many cases it's truly necessary. That means you need to prioritise your insurance expenditure, to make sure you have the proper amount of cover. Gap insurance is growing in popularity, as it offers you a compelling way to stop yourself losing money in the event of a claim - but is it actually necessary?
Is gap insurance legally required?

Put simply, no. You are legally required to have at least third party insurance on any vehicle you drive on the public highways. Gap insurance, however, is not a legal requirement. You can legally drive without it. To better understand whether it's a worthwhile investment or not, you need to know exactly what it is.


What is gap insurance?

Gap insurance, in its broadest sense, seeks to minimise the difference between the amount you have borrowed against your car and its value at the point you make an insurance claim. There are many different subsets of gap insurance, and many individual gap insurance policies covering specific things, but that is what gap insurance is mainly designed to cover.


What does gap insurance do?

When you buy a car using finance, you're financing the amount of the car's value at the point you're buying it. Everyone knows, however, that almost all vehicles depreciate. If you buy a brand new car, for example, the vehicle has depreciated the minute you sign the paperwork and taken it into your ownership - and it won't stop depreciating for a long time. For example, you buy a brand new car for £30,000. You finance it over three years. By the end of that three-year finance agreement, the vehicle may only be worth £12,000 - even if it's in excellent condition. Dealing with depreciation is one of the biggest challenges facing anyone buying a new or nearly new vehicle, and it's an important budgetary consideration. Depreciation is an accepted part of car ownership - but what if you have an accident before you have finished paying off the vehicle? If you have an accident two years into your finance period, your vehicle may only be worth a fraction of what you borrowed against it to purchase it. Ultimately this leaves you in the situation of still making finance payments on a vehicle that isn't worth anything like what it was when you bought it. This is going to leave you considerably out of pocket. This is what gap insurance is for - to bridge the gap between those values in the event of a claim.
Different types of gap insurance

Gap insurance comes in many forms, there's tyre insurance and alloy wheel insurance if you want to make sure your vehicle's wheels and tyres are in the best possible condition. You can also take out scratch and dent insurance, to help keep your vehicle's paintwork as pristine as possible and free from the nicks and marks it's bound to get while driving. There are so many different types of gap insurance available, and each policy has a unique benefit to offer.


So is gap insurance necessary?

Gap insurance is not a legal requirement, but you may want to think about more than that when determining whether or not it's actually necessary. The point of gap insurance is that it's there to protect your finances in the event you need to make a claim on an asset that has a depreciated value or to make up the difference when it comes to potentially expensive repairs. In this sense, you may well consider gap insurance a necessary investment, as it can help to minimise the damage to your finances if your vehicle is involved in an accident claim. If you do not have gap insurance, you will be paid out the agreed value of the vehicle - which accounting for depreciation and accident damage could be considerably less than you paid for it. The issue with that is if the vehicle is still financed, you will have to continue making finance payments for the original value. Gap insurance will help you to make up the difference, allowing you to take care of your remaining finance obligations without actually having to risk being out of pocket yourself - the difference is paid from your policy payout.


Making a key investment

Gap insurance can be a highly worthwhile investment if you intend to take any sort of financing options when buying your new vehicle, or if you want to keep incidental damage to tyres and bodywork more affordable. It's not a legal requirement, but for many, gap insurance is still always necessary.