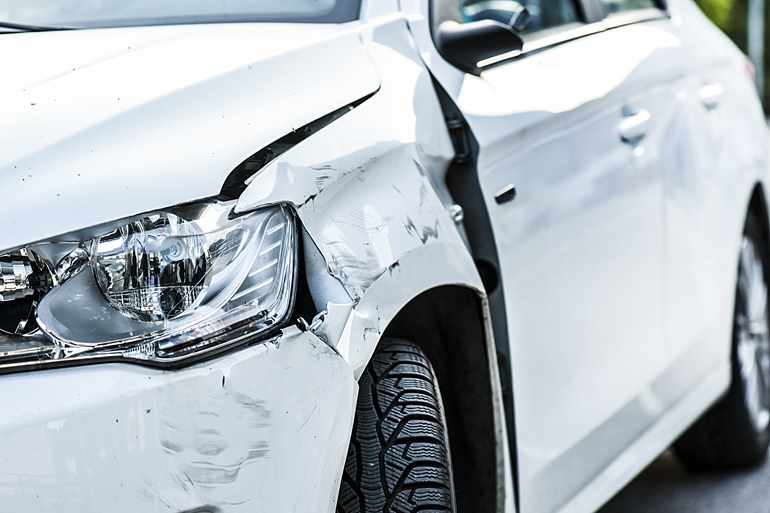 When it comes to purchasing car insurance, chances are you've heard of third-party fire and theft and comprehensive car insurance. However, a lesser-known product to the vehicle insurance market is GAP insurance.


So, what is GAP insurance and how does GAP insurance work?
GAP insurance effectively works to cover the difference between the insurance offer you have at the point that your car becomes written off or declared as a total loss, and the value that your car held at the point of buying it.
To put this into a real-world scenario, imagine you purchased your car for £20,000. However, you have a crash at a point when the car has depreciated to only become worth £8,000. When covered with GAP insurance, you could ensure that you are covered for the shortfall of £12,000 - meaning you are never out of pocket.


GAP insurance for PCP cars
Gap insurance is particularly beneficial for cars that have outstanding finance payments, particularly where there is a minimum final payment plan in place. With some enhanced policies, it is also possible to insure yourself for any additional costs that are required to get you back on the road with a vehicle to the exact same specification as yours held at the point of purchase.


Why do I need GAP insurance?
Ultimately, although GAP insurance is lesser-known, it remains vital to ensure you take this level of cover out. This is because cars will always depreciate over time - but what many don't realise is that your motor insurer will always be valuing it in line with this depreciation.
If your car becomes written off, either through an accident or theft, with standard car insurance cover your motor insurance policy will typically only be covering your vehicle up to the value it held at the point of being declared as a total loss.
Where there are finance commitments, this can mean you are being paid substantially less than what you have left on the vehicle. This can therefore leave you with some hefty outstanding payments to cover yourself - particularly if the accident occurs in the earlier years of a finance agreement where you may be still paying off interest on your car, and therefore considered in arrears with your PCP provider for paying off the costs of the actual car itself.
You will also not only be left with hefty finance payments, but you will also have the issue of needing to get back on the road. This will be difficult to do without the help of an effective car insurance policy.


How can we help?
Direct Gap provides GAP Insurance for UK car drivers. There are three different types of GAP insurance that you can purchase through Direct Gap. These are as follows:
Which type of GAP insurance is right for me?
If you're not sure which type of GAP insurance you need, get in touch with a member of our team who will be only too happy to help. While discussing your options with GAP insurance, you will also be able to learn more about vehicle replacement GAP insurance, EV gap insurance, tyre insurance, scratch and dent insurance, alloy wheel insurance and your options with free GAP insurance.


Why choose Direct Gap?
Call us biased but there are many reasons why we believe we are the best providers of GAP insurance. For a starter, we offer 5-star rated insurance with a 30-day money-back guarantee if you're not happy, or if you get a better quote elsewhere that we can't match.
Additionally, we offer unlimited claim limits on vehicles up to the value of £50,000. For the lifetime of our policies, we offer no mileage restrictions.
We also offer a free policy transfer on RTI and VRI, as well as policy amendments for changes to your address and registration number.
You can be happy in the knowledge that our team works hard to achieve our commitment to settle your claim within 10 days. We cover all named drivers on your policy and offer deferred start date options for all new vehicle purchases. Finally, you can make credit card payments with Direct Gap without running the risk of additional fees.
Get in touch today to get your custom GAP insurance quote for your vehicle.