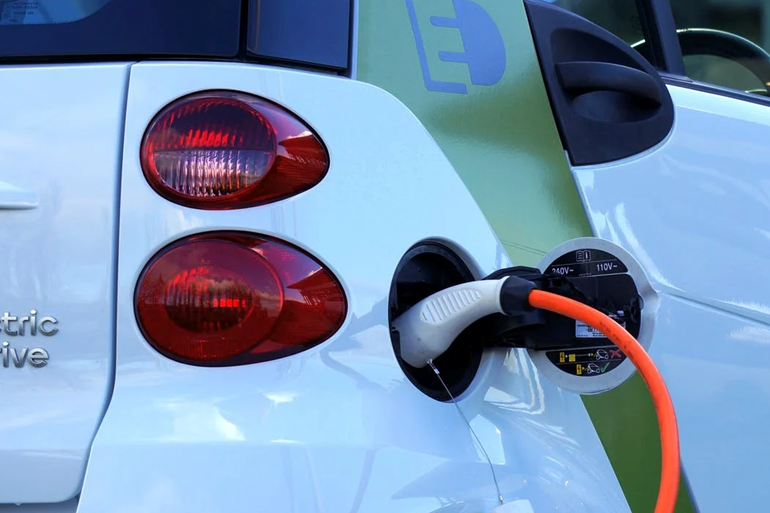 Spring 2020 has been a monumental few months for the UK. As the coronavirus pandemic has spread, the country has, in many ways, ground to a halt. Companies have shifted to new ways of working, manufacturers have seen reduced production capability due to social distancing measures, and the economy has suffered as thousands of people have faced an uncertain financial future in these turbulent times.
However, in spite of all of this, there have been some unexpected winners. Multiple reports have concluded that air pollution has dropped significantly in major cities around the country. With the majority of the population facing the long-term reality of working from home, the UK government has outlined plans to help maintain the positive impact that the pandemic has had on the environment.
£2 billion investment
In May 2020, UK government transport secretary Grant Shapps announced a £2 billion investment to overhaul Britain's road network. As well as much needed repairs to road surfaces, a key point of the cash injection will focus on improving the electric car charging network across the UK. This investment was revealed in the 2020 budget, however, Shapps' recent announcement will be celebrated by road users who worried that the transport improvement plans would be quietly dropped in the wake of the additional costs to the economy from the unfolding healthcare crisis.
Shapps has made it clear, however, that this investment remains a priority. The significant reductions in road usage also offer a prime opportunity for road repair work and electric charge-point installation to be undertaken with minimal disruption. 11 million potholes are scheduled for repair in the next few months, with the hope that the transition out of lockdown will see people returning to vastly improved roads.
Plans to equip motorway services with charging points confirmed
Key amongst the plans laid out by Shapps to improve the network was the announcement that every motorway service area in the country will be equipped with a minimum of six ultra-rapid charging points for electric vehicles. This may well extend to over ten points at larger motorway service sites, enough to meet the increasing demand. This much-needed improvement to the UK's electric charging network looks set to change the way the country views electric vehicle travel.
Shapps claims that this will make electric vehicle charging an average of three times faster, with the time taken to top up as low as 15 minutes. This move has the potential to revolutionise long-haul electric vehicle usage. In the time it takes the driver to order a coffee and use the service station facilities, their vehicles could be charged and ready to go.
As an added incentive to those considering purchasing an electric vehicle, it looks increasingly likely that the ban on the sale of new diesel and petrol vehicles may be brought forward. This is currently scheduled to come in to force in 2035, but recent announcements suggest that this may be accelerated to 2032. By trialling this now, the government hopes to encourage an uptick in the number of people investing in electric vehicles, prior to the ban coming into legislation.
What else can we expect from these plans?
The government is aiming for all drivers to always be within 25 miles from a suitable electrical charging point. They are also looking to build more suitable information architecture to ensure that drivers can readily access charging points and pricing information while they are on the road. Combined with the improvements to the charging network, this move looks set to encourage a new generation of drivers to join the electric vehicle revolution.
So, if you are considering investing in an electrical vehicle, now is an ideal time to weigh up your options. The electrical charging network around the UK looks set to vastly improve in the short to medium term, and running costs are decreasing. A smart investment now could yield benefits for years to come – particularly when combined with an intelligent choice of insurance products.
Purchasing a brand new electric vehicle is an exciting prospect, and can be a great feeling. However, if the worst happens, and your car is damaged or written off in an accident, your insurance may not cover everything that you hoped. Even though electric cars are a great investment, all new cars can lose a significant proportion of their initial value in the first year. As insurance will only payout on the current value of the car, GAP insurance helps protect you if you need to make a claim, to ensure that you don't lose out if your new car is damaged. With this in mind, why not think about making the most of the exciting upgrades planned for the electric vehicle charging network in the UK, and join the electric vehicle revolution?