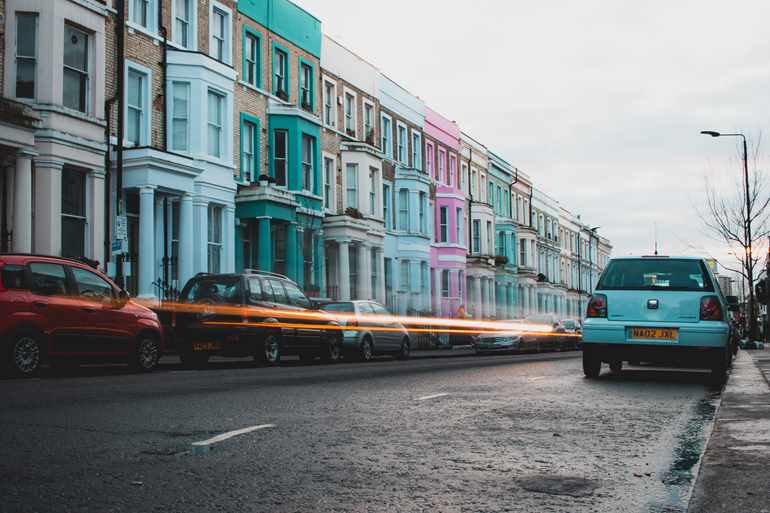 From all-electric cars to family SUVs, there's plenty of variety to be found in the UK car market's best-sellers list for summer. So, let's take a look at the most popular vehicles sold in the UK for July. So from ten to the most popular car sold, here we go…
<
10. Tesla Model Y
Tesla has certainly made an impact on the UK car market over the past few years, offering a fully electric vehicle range that oozes aesthetics. The Tesla Model Y is a clear fan favourite, with 2,284 new cars registered for July. There are plenty of reasons to opt for this all-electric SUV, including great range, fantastic gadgetry and top performance.
9. Toyota Aygo X
Urban hatchbacks are a popular choice for many drivers in the UK, so it's not surprising to see the Toyota Aygo X on this list. This reliable runner offers an excellent blend of affordability, quality and safety - which is why people love them! With 2,353 new Aygo X's registered for July, you'll likely see plenty of these little gems on the roads.
8. Audi A3
The Audi A3 is a fantastic choice if you're looking for a quality car that can do it all. From everyday motoring to fun weekend drives, the A3 does everything incredibly well. With 2,467 new A3's registered for July, it's clearly a popular choice for many of us in the UK. With several models available - including the plug-in hybrid model - you'll be able to find the perfect car for your tastes in an Audi A3.
7. Ford Kuga
The Ford Kuga is another family-friendly SUV that has loads to offer, including hybrid and plug-in hybrid models. 2,530 new Kuga's were registered for July which may be due to its excellent price-point, undercutting many of the other large SUVs in the market. It also offers tremendous fuel economy and quality, but the interior might seem a little drab for some.
6. Vauxhall Corsa
The Vauxhall Corsa is a bit of a UK institution at this point, so it's good to see that it's still popular today. With 2,543 new Corsa's registered for July, the latest iteration has plenty going for it. From a smooth ride to decent handling, it's a capable hatchback with a great price and reasonable performance. There's a lot of competition in this area though, particularly from the Ford Fiesta.
5. Hyundai Tucson
With 2,608 new Tucson's registered for July, Hyundai is starting to make waves in the SUV arena. This spacious family SUV has been intelligently designed with practicality in mind, from fuel efficiency to a huge boot. It also comes in a standard and hybrid model if you're looking to focus on fuel economy.
4. Vauxhall Mokka
The Vauxhall Mokka has registered 3,002 new cars on the roads for July, making it a popular choice for family SUVs in the UK. It has a cracking engine, comfortable drive and an assortment of accessories. If you're looking for a solid day-to-day runner, you can't ask for much more than the Vauxhall Mokka for the price.
3. Nissan Qashqai
The Nissan Qashqai is another family SUV that's grown in popularity in the UK. With 3,032 new cars registered for July, this family-friendly car is a great all-rounder. It offers a great engine, solid fuel efficiency and a comfortable ride that's well worth considering. There are also plenty of different specs to choose from, so you can refine it to find your perfect car.
2. Kia Sportage
The Kia Sportage has quickly grown to become a brand that people trust in the UK. It has registered 3,060 new cars for July, making it one of the most popular cars on the roads today. Its focus is on practicality, offering lots of room and a thoughtfully designed interior. It's a great drive and excellent value for money - which is why it's made it to number 2 on this list.
1. Ford Puma
Ford is still reigning supreme in the new car market, with the Ford Puma registering 4,124 new cars for July. It's clear to see why this is so popular - all of the space a family needs plus a truly fantastic driving experience. It even offers reasonable fuel economy and pricing, making it a tremendous option that seems to tick all of the boxes.
Make Sure Your New Car is Covered
If you're looking to buy a new car like one of the one's listed in this article, you may want to consider Gap Insurance in case of a total loss. Contact our team at Direct Gap today to discuss your coverage and find the best insurance deals today.