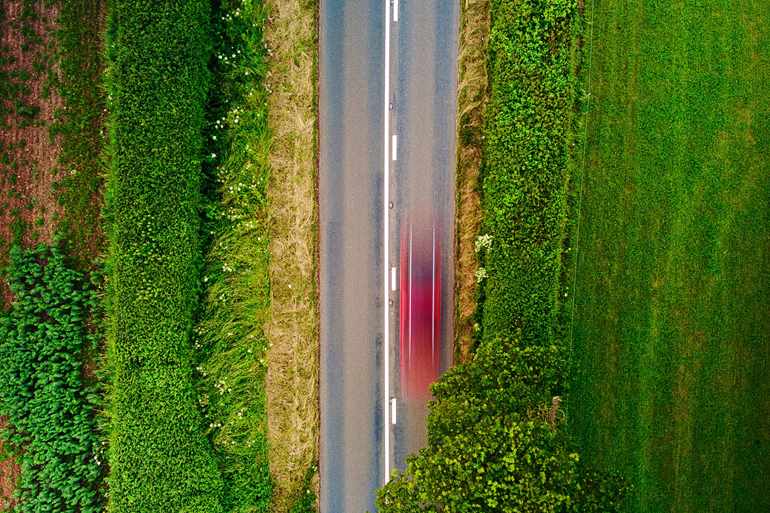 10 Best-Selling Cars for August in the UK
Electric cars look to be stealing the show in terms of car sales in August, with many popular models making great strides. So let's go over the lay of the land and dive into the best-selling cars for August in the UK:
10. Audi A3
The Audi A3 is a firm favourite in the UK, offering a great driving experience and some beautiful aesthetics. It's a great all-rounder and available in a wide range of specs and models. However, it seems to have taken a bit of a dip this August having only sold 1,362 new cars. It's still a fantastic car to choose, but it seems that the variety of new cars in the UK might be causing a drop in sales.
9. Ford Fiesta
The Ford Fiesta has been a popular car for decades in the UK at this point, so it's nice to know it still offers a great drive. This small hatchback has a fantastic design, featuring sharp handling and a driving experience comparable to some sports cars. You get a lot for your money with the Fiesta, which has always been the case and why it's been popular for so long. It managed to pull in 1,538 new sales in August, firmly cementing its place in the top 10 list.
8. Volkswagen T-Roc
The rise of small SUVs in the UK has been happening for a few years now, so it isn't surprising that German giant Volkswagen have developed a car to address this appetite. This reliable car seems to tick all of the boxes - spacious, well-designed and a good drive. However, it is a little pricey - especially when compared to others in its class like the Ford Puma. With that said, there were 1,572 new cars sold this month, so it's clear that the UK population enjoys it.
7. Hyundai Tucson
Hyundai has been consistently improving their offerings in the UK, building up from a budget-friendly manufacturer to a tried-and-tested brand. The Hyundai Tucson is a prime example of this new generation of Hyundai, offering an elegant design loaded with smart features. Available in both standard and hybrid models, this versatile car is certainly a hit in the UK. With 1,597 new cars registered in August, it's a popular option for a good reason.
6. Tesla Model 3
Tesla has successfully dropped a handful of car models into the UK car market over the past few years, and the Model 3 is no exception. This stylish 4-door saloon has a lot of interior gadgetry, fantastic range and a brilliant driving experience. There are more luxurious options out there, and more budget-friendly ones, but few manage to balance these two ideals as well as the Tesla Model 3. With 1,698 new Model 3s registered for August, it's doing a great job of winning the UK over.
5. Vauxhall Mokka
The Vauxhall Mokka is another small SUV that UK drivers have taken to quite fondly. Offering all of the budget-friendly traits that Vauxhall is known for, as well as a lovely driving experience, it's clear why the Mokka is a hit. It's a reliable, cost-effective car that offers loads of interior space. The Mokka sold 1,763 new cars for August, further cementing its popularity on UK roads.
4. Ford Kuga
The Ford Kuga is a family-friendly SUV that brings a lot to the table. From a stunning interior design to a very reasonable price-point, the Kuga is a versatile drive that's also available as a hybrid or plug-in hybrid. This, coupled with its excellent fuel economy, makes it a sustainable car that doesn't hurt your wallet in the process. 1,779 new Ford Kuga's were purchased in August, so it's doing well in terms of sales.
3. Vauxhall Corsa
The Vauxhall Corsa has been with us, in one form or another, since 1993. In those 30 years, it's managed to cement itself as a tremendous day-to-day runaround car. The latest model goes far beyond Corsa's of old, bringing in lots of tech and a great ride all-round. This, coupled with a very affordable price tag, makes it a popular option in the UK. With 1,941 new Corsa's on the road for August, it seems like this car will be here to stay.
2. Tesla Model Y
The Tesla Model Y has quickly become one of the most popular cars in the UK, which is amazing given how new the brand is. This fully-electric SUV has all of the trappings of a Tesla, from elegantly designed interiors to infotainment systems that NASA would be proud of. With 2,313 new Model Y's sold in August, you can expect to see more of these on the roads throughout the year.
1. Ford Puma
The Ford Puma is the UK's best-selling car for August, with 2,336 new cars hitting the roads this month. This has been a popular model since release, offering a blend of practicality with a fantastic ride. It's a budget-friendly option that has great fuel economy and doesn't skimp in any other area. In terms of new cars, you'll really struggle to look past the Ford Puma.
Cover Your New Car With the Right Insurance
If you're in the process of purchasing a new car, make sure that you get the right GAP insurance for it. If you have any questions, or would like a quote, please contact our specialists at Direct Gap today.