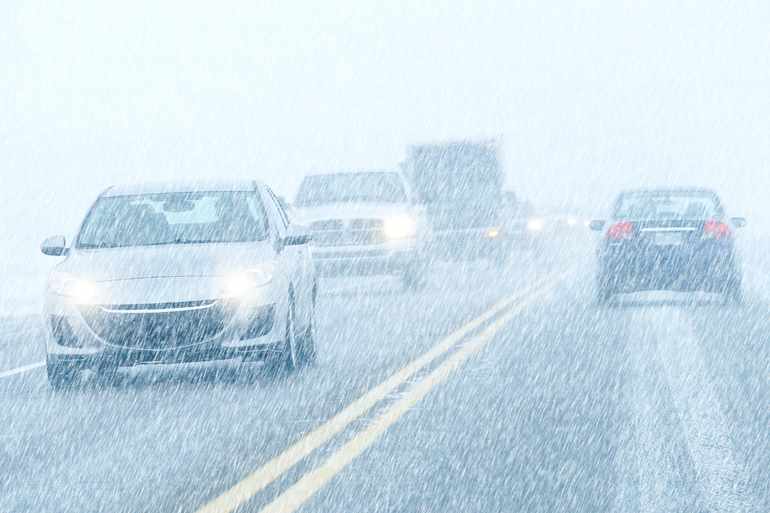 Winter is coming, and every year presents considerable issues for motorists. Whether it's preparing your car for those cold early starts, or altering your driving style in line with changing road conditions, there are things you need to be aware of to keep as safe as possible on the roads through winter.

Preparing your vehicle for the cold

Winter can present some unique challenges for motorists, the cold temperatures can wreak havoc on your vehicle. The key is to know any potential weak points in advance and prepare your car accordingly.

Basic winter maintenance tips

The first thing to do is thoroughly examine your car and understand its current condition. If your windscreen wipers need replacing, for example, or your tyre treads are getting low, now is a good time to replace them. If you have tyre insurance, it can help considerably to reduce the cost of new tyres if your current ones are damaged.

For winter driving it's advisable that you choose at least an all-season tyre, but a dedicated winter tyre is the very best option. A set of summer tyres will not provide you with much safety. Whatever tyres you choose to have on your vehicle, make sure they have plenty of tread on them - at least 3mm is recommended to give maximum grip.

Batteries tend to suffer in the cold as well. Most car batteries last around five years. If you don't know when the last time your vehicle's battery was changed, it's a valuable investment to do so before it dies on a cold morning. At the very least invest in a charging pack to keep fully charged in your car, just in case.

Fluids are also an essential part of your car's winter safety. Without the proper mix of antifreeze, for example, in the radiator, you could risk the radiator freezing and ultimately cracking. Check your vehicle's service information to get the exact antifreeze that's required - it's important that you use the right type in the right quantity.

If you're not confident in doing the work yourself, many garages can offer a "winter preparation" service. They will go around your vehicle making any changes that are needed to get you through the winter.

Starting out on a cold morning

It's important that you can see clearly. So the first thing to do if you come out to an icy or frosty car on a winter's morning is to deice it. A good old-fashioned soft-edged scraper is still the best way of doing this. You can use chemical-based ones in a can, but these are not especially good for the environment, and can be expensive.

Some people use boiling water over their screens to melt the ice. This is not advisable, however, as the rapid temperature change could cause your windscreen to shatter, as well as the potential scalding risks.

With the windscreen cleared, start your engine. Listen for any squeaks that could indicate that your water pump has frozen, the squeak is the fan-belt slipping. If you have any suspicions your engine is not running properly, stop it and investigate immediately. Do not attempt to drive unless you are absolutely confident it's safe to do so.

While you're on the road
To avoid slipping on icy surfaces, start out in second gear rather than first. If your car has an automatic transmission it may have a dedicated snow or ice setting. While driving be sure to give much more space to other traffic, as your vehicle's braking distance and handling are both going to be considerably compromised in the cold weather. While you're driving, be sure to avoid any sudden actions if possible - be as gentle as you can while braking, steering, and accelerating.
Wear sensible, comfortable, footwear that offers good grip on the pedals. Most vehicle heaters have a setting on the climate control to divert hot air to both the windscreen and the driver's feet - use it if present. It's also wise to invest in a pair of polarised sunglasses as low bright winter sun can be one of the biggest dangers you face on the road. The sun itself and its reflection off an icy or wet road surface can be a considerable danger by compromising visibility.
Driving during winter is perfectly safe, as long as you take sensible advanced precautions and modify your driving style to suit the conditions of the road you're driving on. By just attending to a few little maintenance items on your car, and implementing some advanced planning before you set off, you can make every winter journey a safe one. To stay safe this winter, follow these tips and make sure you invest in the right
GAP insurance
.