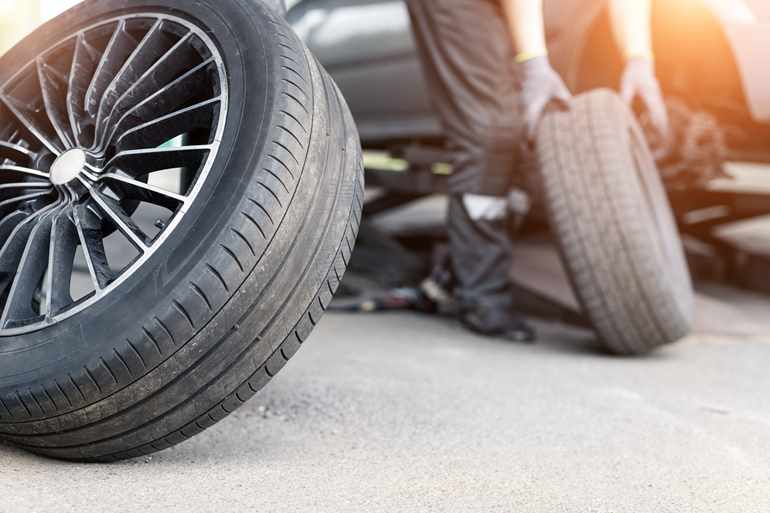 Car Care and Tips
How do you keep your vehicle's tyres in the best possible condition?
Your tyres are one of the most essential parts of your vehicle - they are literally the only thing keeping you on the road. Your whole vehicle touches the road's surface on a surprisingly small patch of the tyre. Despite this, however, many drivers fail to understand how to keep their tyres in the best condition possible.

Tyre insurance helps a great deal, but following these tips will help ensure you never need to claim.


1. Regularly check tyre pressures and tread depth

Tyre pressure is one of the key factors that determine how your tyre performs. If it's over or under-inflated you might find your vehicle difficult to control, hard to stop, and suffering from minimal grip. It's essential then that you keep your tyres inflated to the correct psi rating for the type of tyre your vehicle uses.

You can invest in a cheap pressure gauge, and checking your car's tyre pressures takes minutes. You'll find the goal figure in your vehicle's handbook, or often printed on a sticker inside one of the door frames. If you need to inflate them, you can do so with your own pump or by taking it to your local petrol station to use theirs. You should aim to check your tyre pressures roughly once a month. This can help you to make sure your tyres are properly inflated, and that you're not suffering from a slow puncture - that might not be immediately obvious.

You should also check your tread depth at the same time. You can buy a tread depth gauge for next to nothing that will provide you with the most accurate possible measure. The legal limit for tread depth is 16mm, if you have a reading under that you must get the tyre changed immediately, or risk getting yourself a possible fine.

2. Regular visual inspections for unusual wear/damage

Your best friends when it comes to keeping your tyres in great condition are your eyes. Often you will be able to see damage to your tyres long before it becomes an issue, giving you the time you need to change them. Tyres are designed to wear at a very even and consistent rate - if you're noticing damage to the sidewalls of your tyres you might want to think about getting them checked professionally to see if they are still safe.
Your best friends when it comes to keeping your tyres in great condition are your eyes.
If you're noticing that your tyres are wearing unevenly, this might indicate your tracking is out which means your wheels need an alignment. It's worth getting this done before you invest in new tyres, otherwise your misaligned wheels will only cause your new tyres to wear out as prematurely as the old ones did.

You might also be able to feel issues with your tyres while you're driving. This may include things like less grip than usual, more road noise than usual, or vibrations felt through the steering wheel. Any of these merits further investigation by yourself, and then by a mechanic who can better advise you on any issues.
3. Maintain the best possible driving habits

Good driving habits can help keep your vehicle's tyres in the best possible condition. That means not braking or getting on the throttle too aggressively, which can lead to your tyres wearing prematurely. Similarly, not turning the wheel while the vehicle is stationary can also help reduce friction-induced wear. Regularly driving down uneven road services or driving over road debris can also have an impact on your tyres.

Be mindful when you're mounting the kerb, too. If you approach the kerb too fast, it will cause an impact to your tyre that could potentially cause a gash or a bulge to occur. Parking too close to the kerb can also cause the sidewall to become "pinched" against the concrete, which also can result in tyre bulges and damage. When you approach the kerb, avoid any contact you can if possible when parking to help minimise damage. Alloy wheel insurance also won't be something you have to claim on, as you will avoid those nasty kerbing scuffs and dents.
Three simple, but essential tips for tyre safety

These three tips are the basics of what you need to know for good tyre safety and the maximum possible life on your tyres. Keeping them in great condition requires very little effort from you, but in turn you get a vehicle that handles as well as it should, and is as safe as possible to drive.

Tyre insurance is always a wise consideration, however, for extra peace of mind. As such, contact Direct Gap today to learn more, or to enquire about a quote for your vehicle.