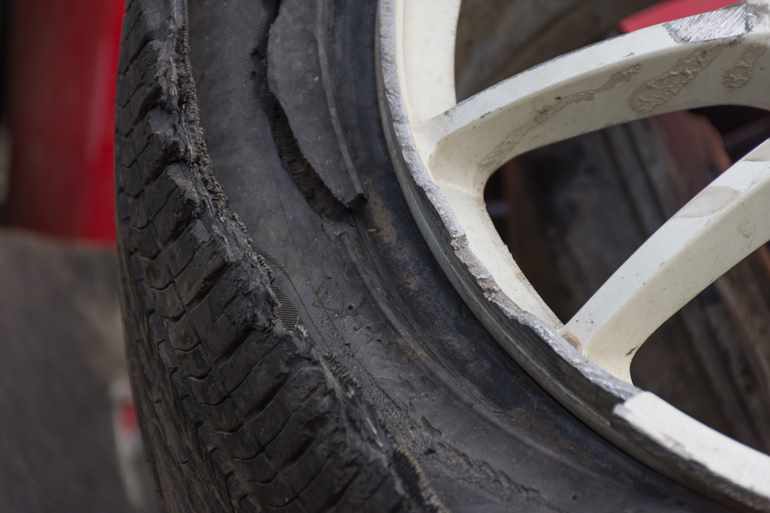 Addon Products
Is tyre and alloy wheel insurance really worth the cost?
If you're the kind of driver who prefers to buy a brand-new car, you may have already been offered additional forms of insurance. From exterior paint and interior upholstery cover to scratch and dent insurance, you'll find a wide range of optional extras you can pick up to protect your car. Two other forms of insurance offered when you buy from the dealership may be alloy wheel cover and dedicated tyre insurance. In the next sections, we'll explore these two additional policies, explaining what they insure drivers against and in what circumstances they may be a beneficial option worth having in place.
Understanding alloy wheel insurance
Current cars coming off the production line, particularly those with a higher price tag, are often equipped with thinner, low-profile style tyres. While these tyres provide a more stylish aspect, the downside can be that their design makes the likelihood of scuffing and scraping your alloys on the kerbside far higher, especially when you're trying to park. While this vehicle damage is superficial rather than structural, it has the unpleasant result of instantly making your shiny new ride appear slightly second-hand, something new car buyers are keen to avoid.
"a dedicated alloy wheel insurance policy has been specifically designed to allow drivers to retain their alloys in perfect condition"
The price of an effective refurbishment for a scuffed wheel alloy is typically far lower than any excess on a conventional motor insurance policy, so it usually makes no sense to claim for the damage. However, a dedicated alloy wheel insurance policy has been specifically designed to allow drivers to retain their alloys in perfect condition. This is because with alloy wheel cover the excess you pay is typically around £10, or in some cases entirely free.

Alloy wheel insurance will often have a maximum payout, however, which is typically listed at around £150 for each individual wheel. The cover will usually only provide insurance for the original wheel elements that were fitted to your vehicle, and it's always worth checking all your policy documents prior to signing to see the precise number of times each year you are entitled to make a claim. This can be important because if you have damaged more than one of your wheel alloys then each one will typically be treated as its own individual case.


When is alloy wheel insurance worth considering?
How you acquired your vehicle can have a bearing on whether alloy wheel insurance is of value to you. If your vehicle is part of a lease agreement or a deal for Personal Contract Purchase (PCP) finance, then there is a chance that you may have to pay a charge for alloy wheel damage when you reach the end of your contract or deal. To this extent, having alloy wheel insurance can be an effective way of mitigating this issue.

This form of cover may also be useful to car buyers who take pride in their vehicle's appearance and when buying a new vehicle, wish to keep it in pristine condition for as long as possible.

Finally, whether it's worth getting this additional insurance for your alloys will depend on your driving habits. If you find that you rarely kerb your wheels, then this may seem like an unnecessary expense, but if you know that you tend to regularly scratch and scuff up your wheels, then it may be exceptionally beneficial.


Understanding tyre insurance
Dedicated tyre insurance will cover drivers when they experience punctures. Tyres used to be far cheaper, which made insuring them a pointless exercise, however, given the price tag of some modern tyres, such as those fitted to some SUVs, it's now an option many drivers are considering.

Typically, tyre insurance will cover both accidental damage like punctures a well as man-made harm inflicted on them, such as having the air let out of them or being slashed. The premium you'll be quoted for tyre insurance will always depend on the value of those fitted to your vehicle. You'll find you can often acquire cover for between £125 to £450 for each tyre.


Is tyre insurance worth considering?
If you drive a large SUV with wide tyres, then protecting them can be advantageous. Tyre insurance can make sure that instead of selecting a budget brand, you'll always have premium tyres in place with superior grip. Tyres are a key part of your driving safety, so making sure you only use the best is always a worthwhile investment.


Experts on auto insurance
If you have urgent questions regarding tyre or wheel alloy cover or would like a free quote, contact our specialist team at Direct Gap today.