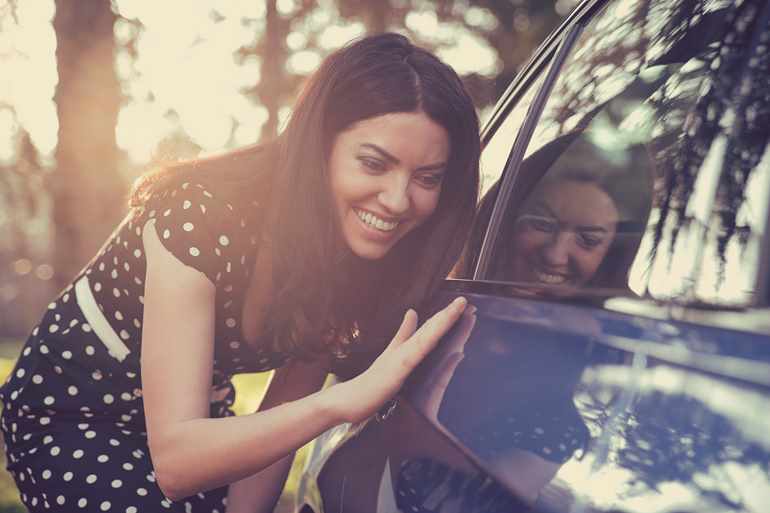 Car insurance comes in many different forms. While standard motor insurance is compulsory to drive your vehicle on UK roads, other kinds of cover have been created to suit specialist circumstances. When you buy a new car, you may consider additional insurance options available to protect your new car. For example, you could take out Guaranteed Asset Protection (GAP policy) or even a built-for-purpose insurance product for tyres or alloys.
Another type of specialist cover you may want to consider is scratch and dent insurance. In the following sections, we take a closer look at this type of insurance and why it might have value for you as a driver.
What is a scratch and dent insurance policy?
Dedicated scratch and dent insurance products were created to provide cover for smaller types of damage that a car's bodywork can sometimes sustain. This type of policy falls into a category called "cosmetic insurance". It isn't designed to cover the costs of any serious damage to a vehicle's body. Instead, it covers small scuffs and dents that are commonly picked up in packed car parks.

Scratch and dent policies are far less expensive than standard motor insurance policies. Their purpose is to assist car owners in avoiding large excess payments that are often associated with conventional insurance policies if a claim is made. If a driver wants to claim back the cost for repairing some light damage, paying a three-figure fee for excess is not equitable. However, with scratch and dent cover in place, this is avoidable.


Where is scratch and dent insurance available from?
While this type of cover is commonly sold to new car buyers as part of a deal, it's not the only way to buy. Policies can be picked up online from specialist motor insurance providers, often at more affordable prices.


What does scratch and dent insurance cover?
As mentioned before, a key takeaway for car owners should be that scratch and dent insurance does not cover any mechanical issue or major body damage. Scrapes and scratches, nicks, chips, and minor dents are common types of damage covered by cosmetic insurance policies. Potential policy purchasers are advised that exactly what is covered will vary between insurance providers. It is crucial to always read the terms and conditions of any policy before signing, reading up on the specific nature and size of damage that you will be eligible to claim for. For example, many cosmetic insurance policies do not include cover for cracked bumpers, while other insurers will refuse to cover cars over a specified mileage or age. To avoid any disappointment, always examine the small print of a policy closely. Scratch and dent insurance typically has a limit on what can be claimed during the term of the policy. Limitations may involve how many claims you are allowed to make within a year or they may be a value-based offering that covers you only up to a specific amount.
"Many new car buyers want to keep that showroom finish for as long as possible and cannot stand the sight of their vehicle marred by chipped paintwork or dents. If this sounds like you, cosmetic insurance may be a must."
How are repairs that are covered completed?
In most circumstances, any repair work necessary will be carried out by a qualified professional via a mobile repair service. Work will typically be performed either at a policy holder's home or where they work.
Do you need scratch and dent insurance now?
How much use a policy will be to you depends on multiple factors, like your personal tastes and driving habits. Many new car buyers want to keep that showroom finish for as long as possible and cannot stand the sight of their vehicle marred by chipped paintwork or dents. If this sounds like you, cosmetic insurance may be a must.
If you are looking to sell your car in the future, scratch and dent insurance can also be valuable. Every knock a vehicle takes over time can reduce its appearance and shave pounds off its price tag.
Where and how you drive is also key to whether you'll benefit from a policy. Drivers using urban areas will find cramped parking can lead to plenty of scrapes and scratches. With a policy in place, you can quickly fix any damage you accumulate. If you find that when you're behind the wheel, you're often scuffing the exterior of your car due to your driving skills, cosmetic cover can also be helpful.
Experts in scratch and dent cover
Finding insurance products that suit your needs isn't always easy. At Direct Gap, we can provide you with expert advice and policies that match your exact requirements. Contact us today for a free quote.