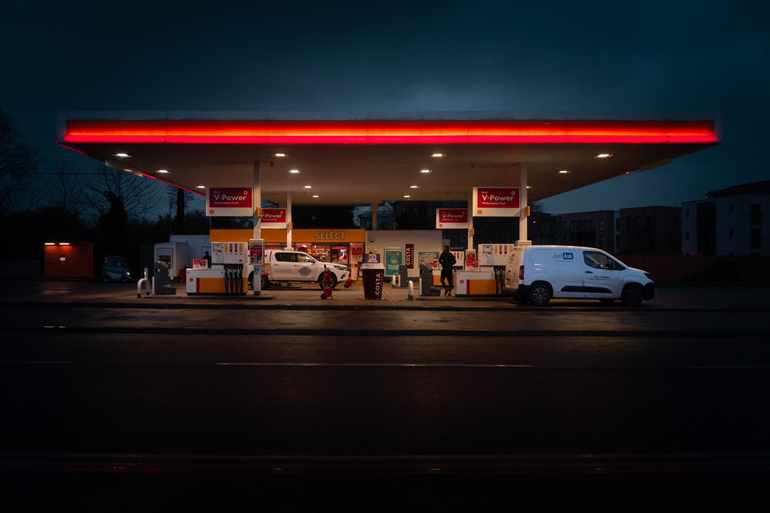 In 2017, Michael Gove who was the UK's environmental secretary announced that new diesel and petrol cars would be banned from sale by the year 2040. However, this deadline was moved forward and now the ability to buy an all-new diesel vehicle in Britain will end much sooner.

An upcoming ban on diesel cars is part of a government initiative dubbed the Green Industrial Revolution. Representing a £12 billion investment, ministers hope the scheme will provide 250,000 new jobs for Britons, as the country begins to invest in green energy, carbon capture and new battery technology, carbon capture.

In the next sections, we'll explore when this upcoming plan to outlaw diesel cars here in the UK and examine an alternative option now growing in popularity.
The ban on diesel
The Government has stated that all brand-new conventional diesel vans and cars will be banned from sale as of the year 2030. Transactions involving the latest plug-in style hybrid cars which combine a mixture of battery power and fossil fuels have been given an extended period of sale up until 2035. However, conventional hybrids, for example, the Toyota Prius, must be able to cover a substantial distance when they are operating in zero-emission mode to be sold.
What happens after 2035?
The only new vans and cars that can be sold in Britain after 2035 will be pure electric models like the popular Nissan Leaf and if they are still being sold by this time, hydrogen-powered vehicles like the Toyota Mirai or Hyundai's Nexo.

It's worth noting that second-hand vehicles will remain largely unimpacted by the ban. As a result, diesel vehicles along with petrol cars and conventional hybrids that can't qualify will still be able to be sold on the second-hand market after 2030.
"Those looking to futureproof their transportation needs with a greener and less taxed option are looking to electric vehicles (EVs) as an answer."
Will diesel cars ever are banned entirely in Britain?
No one is expecting that diesel-powered cars will be banned outright anytime soon. However, drivers are likely to feel the pinch financially and be excluded. Some urban centres across the country are likely to outlaw models that emit the most pollutants. As of April 2019, the Ultra-Low Emissions Zone (ULEZ) in London started charging diesel vehicles that fail to meet Euro 6 regulations an additional £12.50 per day, for example, on top of the standard Congestion Charge.

Given such circumstances, it's understandable that many drivers are seeking out an alternative style of vehicle. Those looking to futureproof their transportation needs with a greener and less taxed option are looking to electric vehicles (EVs) as an answer.


Making a move to an electric car
EVs emit zero tailpipe pollutants. As a result, their drivers never have to pay tolls like the (ULEZ) charge or the London congestion charge. They also don't have to pay vehicle tax. Add to this that the electricity used by EV battery packs is a more affordable source of fuel compared to diesel, it's not difficult to see that drivers who are making the move to an electric car can potentially enjoy significant savings.

Those deciding to drive an electric car can also take pride in lowering their carbon footprint and helping the environment. Since the 26th UN Climate Change Conference of the Parties COP 26) held in Glasgow last year, environmental issues have been at the forefront of many people's minds leading drivers to opt for an electric ride.

The Society of Motor Manufacturers and Traders reported that Plug-in electric car sales had nearly doubled since last month. This is a 90 per cent increase on figures recorded for the same period last year.


Insuring electric vehicles
Among the many benefits offered by electric cars, lower insurance premiums are now available for this type of vehicle. However, buyers should be aware that due to the rapid rate at which all cars drop in value, by the time policies payout, they may not cover the cost of a like-for-like vehicle. Due to the expense of EVs and the upcoming lack of availability of petrol and diesel cars, having a plan in place for such an unwanted eventuality is well worth considering.

Fortunately for EV owners, gap insurance coverage can pay the difference between an insurer's payout and the price of a brand-new vehicle, whether you're interested in a Tesla Model 3 or a Nissan Leaf.

If you require advanced cover to enjoy peace of mind with electric vehicle gap insurance or the same type of cover for your diesel vehicle, get in touch with our specialist team at Direct Gap today for expert advice and a free quote.