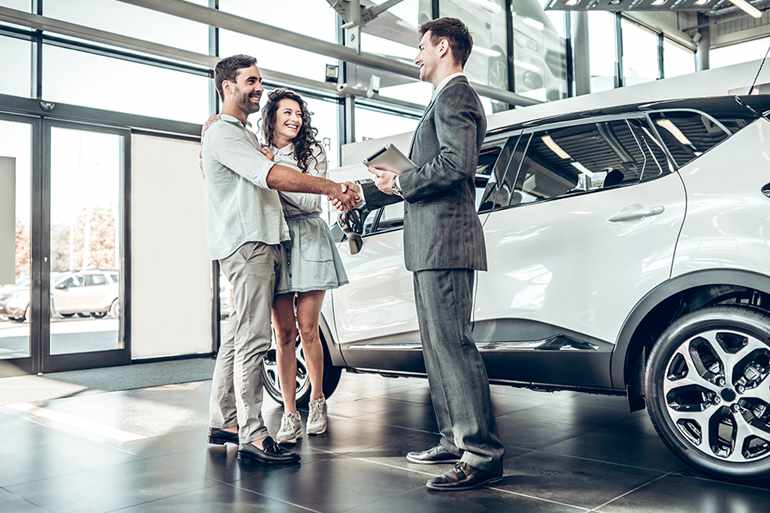 Industry News
Dealerships reopen with great discounts - here are 5 of our favourite deals!
As businesses begin to reopen with the easing of the COVID-19 lockdown, car dealerships across most of the UK are repeating the same tricks they used after the Global Financial Crisis 10 years ago – great deals with huge savings.
With so many to choose from, we at Direct Gap have put together a list of our favourite deals currently available:
1. Volvo V90 Inscription Plus - £39,700 – 15% SAVING
The performance-inspired design of this vehicle features a sport chassis with aluminium inlays and 18-inch diamond-cut matte black alloy wheels, as standard. With IntelliSafe technology, the Volvo V90 offers the ultimate safe drive: with steering support, oncoming lane mitigation, driver alert controls and blind spot information using BLIS(TM) technology.
2. Peugeot 208 Allure - £18,034 – 10% SAVING
This vehicle brags 2020 European Car of the Year status. Featuring the all-new 3D i-Cockpit, this system provides European mapping, 3D city mapping and a 3-year subscription to TomTom services. The Allure comes with 17-inch diamond-cut alloy wheels, and all the interior amenities required to provide the utmost comfort and convenience.
3. Vauxhall Mokka X Active - £15,999 - 30% SAVING
With 17-inch silver-effect alloy wheels and its sleek design, the Mokka X Active boasts a 1.4i turbo with an engine power of 140ps. With its Navi 900 IntelliLink system, the Active makes commuting easier, comfier and more stylish than ever before.
4. Seat Leon FR - £16,490 - 24% SAVING
With sport suspension, throttle response, and its convenience pack plus (including auto-headlights with an automatic coming-and-leaving home function, and its auto-dimming rear view mirror) - as standard - the Seat Leon FR understands the importance of performance and comfort. Ideal for the long-haul commute.
5. Nissan Qashqai N-Tec - £25,199 - 14% SAVING
Defining itself as the exclusive combination of eye-catching and high-end, this attractive car not only provides a stylish drive, but includes the ProPILOT driver assistance system to ensure a safe driving experience. With blind spot warnings, adaptive front lighting systems, traffic sign recognition and parking guidance, the N-Tec boasts lower emissions with extra torque and power.
Following this trend, we believe great deals should be found in insurance - not just the cars you buy. At Direct Gap we offer the best terms for the best prices. So, how does gap insurance work? We provide several core models for Gap Insurance in the UK.
With our Finance/Contract Hire Gap Insurance and our Return to Invoice Gap Insurance we pay the difference between the outstanding finance balance, or the original purchase price, and the motor insurers settlement.
And with our Vehicle Replacement Policy, in the event of a vehicle being declared a total loss or stolen, Direct Gap will pay the difference between the motor insurers settlement and the cost of a replacement vehicle matching the original vehicle specification.
With offers covering tyre insurance, scratch and dent insurance, and alloy wheel insurance, at Direct Gap we ensure your car is protected - at the best price, without sacrificing the best of insurance coverage.