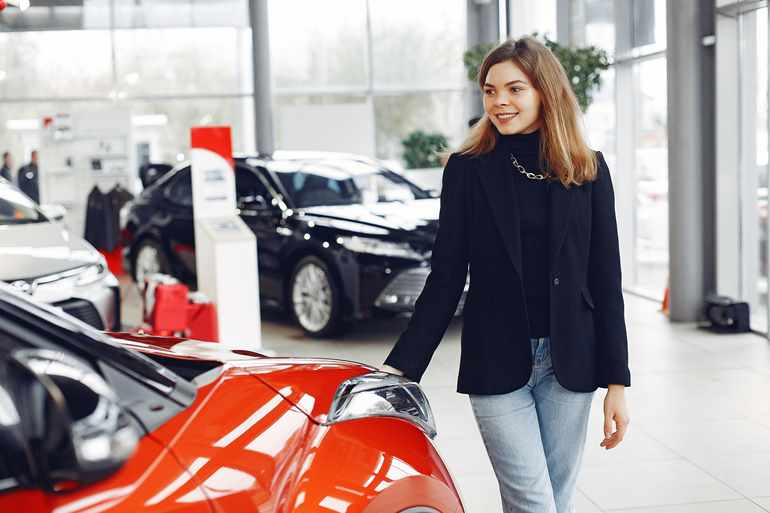 Purchasing a new car can be daunting, but with the right research and preparation, you can make the process stress-free and enjoyable. It's a big investment, so taking the time to consider your options ensures you're buying the right car for you. In this article, we're going to discuss the most important things to look for when buying a new car.
Consider your Lifestyle
Before buying a new car, it's important to first evaluate your needs and consider your lifestyle. Ask yourself what type of vehicle you need and what features you're hoping to find. Think about things like how much space you require and the number of passengers you plan to transport. Since you last bought a new car, your family might have gotten bigger so you might need to upgrade to a bigger car. It's also useful to think about what type of performance you're looking for. For example, if you live in a more rural area, then it might be wise to consider something that can handle windy and uneven roads with ease.
"It's always beneficial to check the prices of a few different brands and dealerships to get an idea of what you can afford and where you can find the best deal."
Factor in your Budget
Your budget is an important factor when looking into buying a new car. Not only will establishing a budget help to narrow down your options, but it's also an opportunity to focus on what features of a car you consider to be essential. It's always beneficial to check the prices of a few different brands and dealerships to get an idea of what you can afford and where you can find the best deal.


Safety Features
Safety is paramount when looking into new cars, so make sure you research or enquire about the safety features of each new car you look at. Ideally, you should be on the lookout for cars with advanced safety features, such as parking assist features and parking sensors. Once you know what you want, you can then start comparing what your favourite models offer compared to some of their competitors.


In-Car Technology
Cars are becoming much more technologically advanced, so when you're buying a new car it's a good idea to look at what tech you're going to get. Different cars will have more advanced technology depending on their model, so you can choose to upgrade to a more expensive model with more in-built tech if your budget can cover this. Things to consider here include infotainment centres, in-built satellite navigation systems and other gadgets like Airplay that connect to your smartphone.


Fuel Economy & Eco Credentials
An increasingly important area to consider when buying a new car is how environmentally friendly it is. So look at things like the emissions levels plus their associated road tax levels and see how certain models stack up against others. Another area to look at is the fuel economy of the new car. Look for cars with good fuel economy ratings, as this will help you save money in the long run.


Storage
Getting your storage space right for your new car is essential if you want your vehicle to be able to accommodate your lifestyle. Make sure you check the storage dimensions of the car so that it's sufficient for your needs. Whether you're looking for more boot space to stash your golf clubs or just need enough for shopping, assessing the storage capabilities of your new car is a must.


Conclusion
Buying a new car is a big investment and often a daunting task. So it really pays off to do your research and prepare ahead of time so that you know exactly what to look for in your ideal new car. Be sure to consider your needs, research makes and models, evaluate safety features, consider fuel economy, and test drive the car. Finally, make sure to check the warranty of the car to ensure you're protected in the future.

Don't forget to seriously consider GAP insurance for your new car should the worst happen and it's written off via an accident or stolen. Get a GAP Insurance quote in just a couple of clicks here.