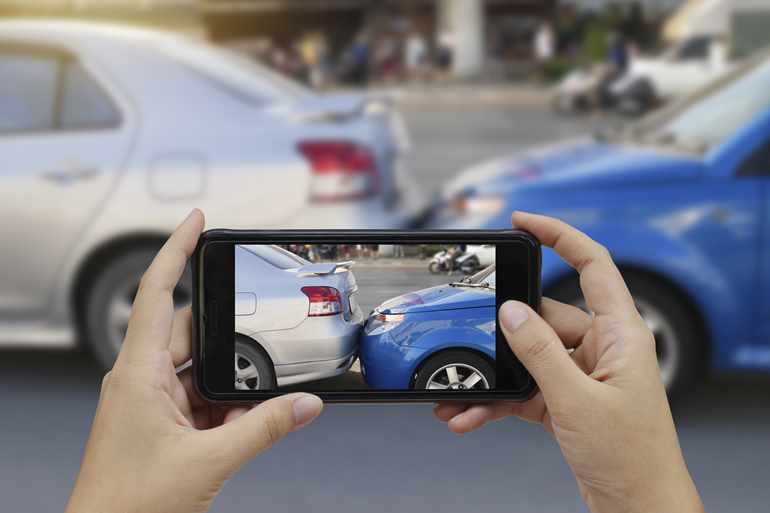 Being involved in a car accident can be a very scary thing - but it's important to remember the steps you need to take in order to deal with the situation. In many cases, panic is brought about by not knowing what you should do next, so it's essential you understand how best to react in the event of an accident.
Here's what you need to know.
Just after the accident
The accident has happened, here's what you need to do - this applies whether the accident was your fault or not.
Stop and secure the vehicle

The first thing to do is stop your vehicle, it's illegal not to stop at the scene of an accident you're involved in. If your vehicle can move, try and make sure you stop as safely as possible, namely out of the way of moving traffic. Stop the engine and put your hazard lights on.

Assessing the situation
Next, you should check yourself and any passengers you may have for injuries. If anyone doesn't feel well or has an injury, call an ambulance immediately. Even if it's just shock, it's better they get thoroughly checked by a paramedic. Now check the other people involved in the accident. If nobody at all involved is injured, it's worth making a short recording on your phone to prove it - in case the story is changed later in the claim. You should also get some photographs of both your vehicle and the other vehicle involved - be sure to capture the registration number.
Collect the other party's details
Now is when you should collect the information from the other driver involved. Get their name, address, and their car insurance provider. You should give them your information in return. Also, share your name and contact details with anyone else involved in the accident or witnesses to it. You need the details of the person who owns the vehicle, which might not be the driver, too, such as in the case of company cars.
Take a deep breath and assess the situation
With this work done it's time for you to take a long, deep breath and try to keep a handle on your emotions. A car accident is a traumatic experience, even if it's a minor one, and you will need some time to recover. It's perfectly normal to feel shaken up and a little shocked. Do not try and work out who was responsible for the accident - the insurance companies will determine liability as a part of their investigations. The only exception to this is when you know clearly that you caused the accident, in which case accepting liability early is important.
Contact your insurance provider
Now's the time to contact your insurance provider. Do it as soon as possible so they can get the ball rolling on your claim. If you have vehicle replacement gap insurance, or any other form of gap insurance cover, you should contact your gap insurance provider as well as your regular policy provider. They will talk you through the process of starting your claim and tell you what information they need. If you need more information than you have taken down, it's much easier to get it while you're still at the scene of the accident than waiting until you're home.
When should you call the police?
The police don't always need to be called immediately, however you should report the accident to the police within 24 hours. There are certain reasons you should call the police immediately, however. The first is if the other car, or any of its occupants, have fled the scene. Another reason is if you have cause to believe the other driver was under the influence of drink or drugs when driving their vehicle. If the road is blocked you should also call the police immediately, so they can arrange traffic diversions as soon as possible to keep traffic moving.
Getting details is essential
It's essential you collect information about the accident - as much of it as possible. The time, date, and location of the accident. The make, year, model, and colour of the other vehicle involved. The names and addresses of everyone who was in that vehicle at the time of the accident. If you have your phone, take photos of the crash scene as well as multiple photos of the vehicles involved.

Now you know what to do if you're ever in an accident, gap insurance can help you make sure you don't lose even more money on your vehicle. Arrange your gap coverage to protect your finances by contacting Direct Gap today.