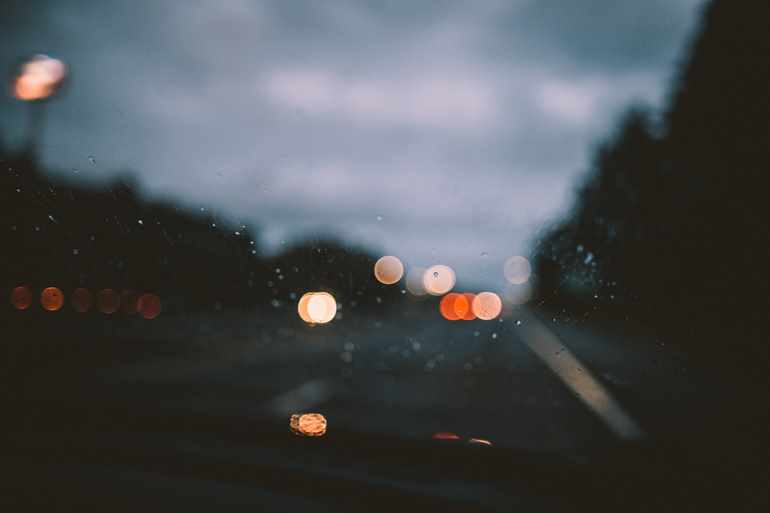 Windscreen scratches are unfortunately a common occurrence for many drivers. Something as random as a sudden change in temperature or pressure can cause a minor crack and even the most careful drivers could unavoidably experience a small amount of damage that results in a scratch. Although annoying and inconvenient to deal with, it's important that you take action before it gets worse.

You may be wondering if you will have to pay out of pocket for this or if it's covered by your car insurance policy - this is one of the most commonly asked car insurance questions we get. We will provide the answer in this blog as well as some other key information you need to know when it comes to windscreen scratches and car insurance.
Are windscreen scratches covered by insurance?
This largely depends on your car insurance provider and the policy you have. A comprehensive policy usually has windscreen damage included, in which case you will only need to pay the excess that should be detailed in your policy. This shouldn't affect your no-claims discount, but it's worth checking first.

On the other hand, if you only purchased a non-comprehensive policy, such as a third party, fire and theft policy, this will probably not cover windscreen damage.
"a small scratch can easily get worse if ignored, posing a major safety risk as well as resulting in more costly repairs or even a full windshield replacement."
What if my policy doesn't include windscreen cover?
So, you've checked your car insurance policy and found out that it does not cover windscreen damage. Now what? Unfortunately, if you have suffered damage to your windscreen, you will have to pay for the costs of any repairs or a potential replacement yourself, which may be expensive. The exact amount it will set you back is dependent on the amount of damage that has occurred as well as the type of windscreen. If a full replacement is necessary, this will drive the price up even further.

This is why we advise purchasing a car insurance policy that does cover windscreen damage in the first instance to avoid this. Or, another option that may work out more cost-effective for you is to buy an extra, standalone windscreen cover as an addition to your standard insurance, which many car insurance providers offer at an extra charge. This will often cost less than forking out for repairs yourself.


How do I claim insurance for windscreen damage?
If you have discovered a scratch on your windscreen and aren't sure what to do next, your first step will be to check if your insurance policy covers it, and once this is confirmed, contact your insurance provider. They may ask for details such as your policy number, the amount of damage and what happened for the damage to occur. The insurer will review your claim and advise you on your next steps, including whether your claim is valid, which repairer to use to ensure the policy stays valid, how much excess you will need to pay and if this will affect your no-claims discount.


Do I need to get my windscreen repaired?
You may be thinking that a small scratch on the windscreen can be ignored to save time and money on repairs. In actuality, a small scratch can easily get worse if ignored, posing a major safety risk as well as resulting in more costly repairs or even a full windscreen replacement.

This is why we advise getting even the smallest of scratches looked at by a professional. The repair should be cheap, especially if your insurance policy covers it.

However, it's worth noting that even the smallest scratches can be deeper than they appear or be located in a dangerous position on the windscreen (such as in the driver's line of site or at the edge of the windscreen). This can result in a full replacement being necessary, which may take more time and money to carry out. This just emphasises how important it is to get an insurance policy that covers this because it can easily occur and you don't want to be unexpectedly out of pocket, especially if it wasn't your fault.
Takeaway
If you purchased comprehensive car insurance, the chances are that windscreen scratches are covered, but all policies are different, so be sure to check and consider purchasing extra cover if windscreens are not mentioned. Windscreens are vital to the structural integrity of your car, so don't ignore any scratches or damage that you find.#