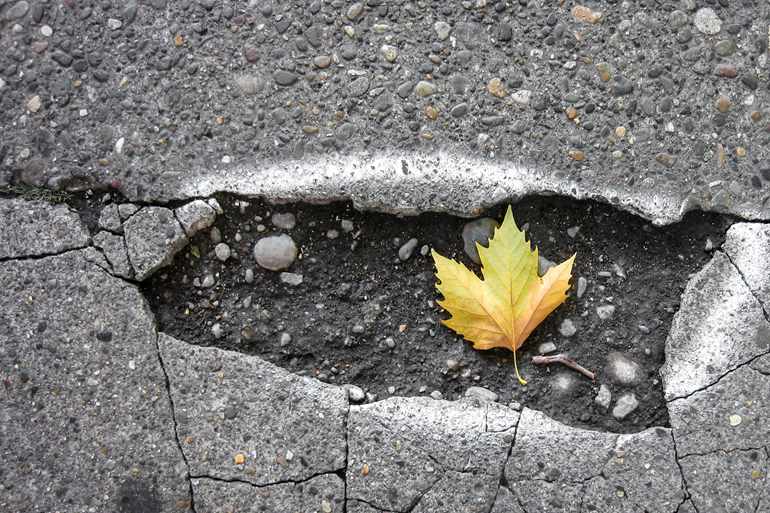 Even if you hit a pothole at a relatively slow speed you can still cause significant damage to your vehicle. Tyres, steering alignment and wheels can all be damaged by potholes. In most cases, the damage is not significant enough to warrant a claim for insurance, although drivers with gap insurance UK may find it worthwhile to put a claim in via their gap insurance. However, you can also seek compensation from your local council and the steps for claiming damages are detailed below.
Step 1 - Check for damage
As soon as it is safe to do so, pull over to the side of the road and check your vehicle for any signs of damage. Even if you were travelling at a low speed there could be significant damage to your car, if you were travelling at a higher speed the chances are that damage could be more serious. Look out for any visible signs of damage to your tyres and wheels. You should also check that there aren't any vibrations when you are driving, and that the steering wheel is staying in a central position. If the car is pulling to one side this could cause a dangerous steering malfunction, so it's important to get your car checked over as soon as possible after the incident.
"You'll need to keep the quotes if you're claiming compensation. Arrange for the repair works to be done and retain copies of your receipt."
Step 2 - Return to the scene of the incident
You should return to the scene of the pothole at the earliest opportunity to make some notes to back up your claim for pothole damage. Even if your vehicle is undamaged, it's a good idea to report the pothole to make the road safer for other drivers. Make notes about the location of the pothole and take some photos, ideally use something like a shoe in the photo so the recipient gets some idea of the scale of the pothole.

If you are making notes at the time of the incident, try to find witnesses who saw you hit the pothole and can give additional credibility to your statement. You need details of the road and the position of the pothole in the road so council assessors can locate it easily.


Step 3 - Report the pothole to the local authority
You should then report the pothole to the local authority. Even if your car was undamaged, it's a good principle to report dangerous potholes to local councils as they could be the cause of severe crashes in the future. Town, city and county roads are under the jurisdiction of the local council or county council, while A roads and motorways in England fall under the jurisdiction of Highways England. Let the statutory authority know that your car has been damaged by the pothole and you will be making a claim.


Step 4 - Arrange for any repairs
Shop around providers to get a few quotes for repairs to your car, as prices can vary dramatically. You'll need to keep the quotes if you're claiming compensation. Arrange for the repair works to be done and retain copies of your receipt.


Step 5 - Make your claim
Forward your claim for pothole damage to the relevant council or highways authority. You should send a letter detailing all your evidence for pothole damage and submit the quotes and invoice for rectifying damage to your car. Councils and highway authorities are required to make good pothole damage if they know about the pothole, however, if they don't know about the damage they may not be liable for repairs to your vehicle. You need to argue the case that they have failed to keep the road safe, if they refuse your application.


Step 6 - Make an appeal
Councils are obliged to have systems in place to repair and inspect roads. These safeguards will note how often a road needs to be inspected, the size a pothole needs to be before it will be repaired, and just how quickly repairs should take place. If your claim for compensation is rejected, write back to the council asking for details of their road inspection policy for the area. Use this information to determine whether or not you will take the claim forward on a legal basis. You can instruct a local solicitor to handle your claim and make a case against the local authority, however, this will cost money. You may be better advised to put a claim in against your existing car insurance.

Potholes can be a real danger on UK roads, leading to collisions or serious vehicle damage. It's important to make statutory authorities aware of any pothole that has caused damage to your vehicle and to try to seek compensation wherever possible.