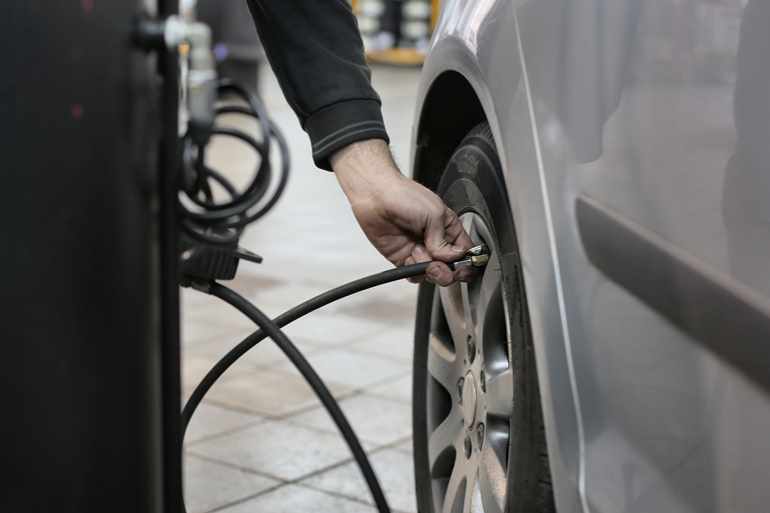 Owning a car in the UK comes with the responsibility of regular maintenance to ensure its optimal performance and longevity. By following some simple car maintenance tips, you can keep your vehicle in top condition, enhance safety, and prevent costly repairs down the road. Here are some essential maintenance tasks that every UK driver should know.
If you're wanting to keep your car in good condition and on the road for as long as possible, take a look at these common car maintenance tips for UK drivers:
Regularly Check Fluid Levels
One of the most important car maintenance tasks is checking and maintaining fluid levels. Start with the engine oil, which lubricates the engine and prevents it from overheating. Check the oil level using the dipstick, and if it's low, add the recommended oil according to your vehicle's specifications. Next, check the coolant level to prevent the engine from overheating. Ensure that the coolant is between the minimum and maximum markings on the reservoir. Don't forget to inspect the brake fluid, power steering fluid, and windshield washer fluid levels regularly. Maintaining the correct levels of these fluids will contribute to the overall performance and safety of your vehicle.
"Make sure to check the pressure when the tyres are cold, as the pressure can increase when they are warm."
Monitor Tyre Tread Depth
Tyre tread depth plays a vital role in maintaining traction on the road, especially during wet or icy conditions. The legal minimum tread depth in the UK is 1.6mm across the central three-quarters of the tyre. Use a tread depth gauge to measure the depth or look for the wear indicators that are often located in the tyre's grooves. If the tread depth is near or below the legal limit, consider replacing your tyres. Bald tyres can significantly affect your ability to control the vehicle, especially in adverse weather conditions.
Regularly Replace Wiper Blades
Maintaining clear visibility is crucial for safe driving, especially in the rainy and snowy weather often experienced in the UK. Inspect your wiper blades regularly for any signs of wear, such as streaking, skipping, or squeaking. If the blades are not cleaning the windshield effectively, it's time to replace them. Replacing wiper blades is a simple and inexpensive task that you can do yourself. Be sure to choose the correct size and type of wiper blades for your vehicle.
Keep an Eye on Tyre Pressure
Proper tyre pressure is crucial for your safety and fuel efficiency. Regularly check the tyre pressure using a reliable pressure gauge. Underinflated tyres can lead to poor handling, reduced fuel economy, and even tyre blowouts. On the other hand, overinflated tyres can affect braking and traction. Refer to your vehicle's manual or the sticker inside the driver's side door for the recommended tyre pressure. Make sure to check the pressure when the tyres are cold, as the pressure can increase when they are warm.
Check and Replace Filters
Air filters and cabin filters play important roles in keeping the air inside your vehicle clean and free from contaminants. The air filter prevents dust and debris from entering the engine, while the cabin filter ensures the air you breathe inside the car is clean. Regularly inspect and replace these filters according to your vehicle manufacturer's recommendations. A clogged air filter can reduce engine performance and fuel efficiency, while a dirty cabin filter can lead to unpleasant odours and poor air circulation inside the car.
Test and Maintain Battery
A reliable battery is crucial for starting your car, especially during colder months. Check the battery terminals regularly for any signs of corrosion or loose connections. If there is corrosion, clean the terminals with a mixture of baking soda and water. You can also test the battery's voltage using a multimeter to ensure it's within the recommended range. If the battery is weak or not holding a charge, consider replacing it to avoid unexpected breakdowns.
Follow Regular Service Intervals
Adhering to your vehicle's regular service intervals is essential for maintaining its overall performance and longevity. Regular servicing includes tasks like oil and filter changes, checking and replacing spark plugs, inspecting belts and hoses, and examining the braking system. Consult your vehicle's manual to determine the recommended service intervals. If you're unsure or prefer professional assistance, take your car to a reputable mechanic or service centre.
Maintaining Your Car is Easy and Effective
By following these common car maintenance tips, UK drivers can ensure their vehicles remain in optimal condition. Regular checks and maintenance not only enhance safety but also contribute to better fuel efficiency and overall performance. Remember that preventive maintenance is key to avoiding expensive repairs and breakdowns. One of the best tips we can offer to keep your car on the road is to opt for the right GAP insurance or cosmetic insurance covering Tyres, Alloys and more. If you require assistance in finding a policy that suits your needs, contact our friendly team at Direct Gap today.