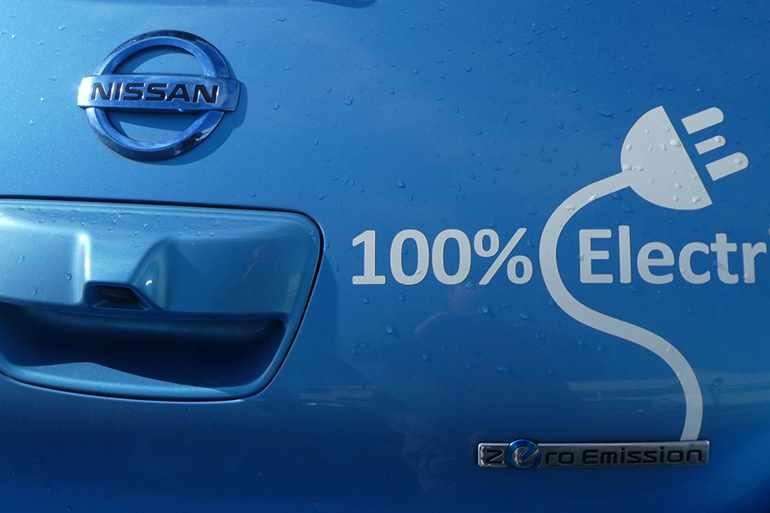 Electric cars continue to become more and more popular as consumers weigh up the environmental impacts of owning petrol and diesel-powered cars.
But the upfront ownership cost of buying electric vehicles remains high. This means it's more important than ever to really do your research when it comes to both the upfront and long-term costs associated with buying one. Over the lifetime of owning or leasing an electric car, the initial costs can be balanced out with lower fuel requirements and cheaper car insurance quotes.
Excitingly, electric cars are becoming more affordable and 2020 is looking like the best year yet to make an investment in an electric vehicle and do your bit to help protect the environment.
Here are 6 new affordable electric cars for 2020:
Kia e-Niro
The Kia e-Niro has proven to be one of the most popular vehicles since its entry to the UK market in 2018. In fact, it sold out at its launch. It takes just over seven seconds to reach 62mph and boasts a range of 282 miles on a single charge.
The Kia e-Niro is a great option for families and for drivers who like a bit more space. If you like the sound of the e-Niro but not sold on the looks, why not look towards Kia's sister brand, Hyundai and the Hyundai Kona.
Price: £32,995 for the First edition which gives you heated electric leather seats, a heated steering wheel, sat-nav, Apple CarPlay and adaptive cruise.
SMART EQ For Two/ For Four
Both the Smart For Two and Smart For Four have been given electric makeovers. Their range is smaller in comparison to other cars in this list but then they're mainly aimed at city and town drivers who won't be doing long distances. The Smart For Two retains its classic shape and size and its 17kWh battery offers between 75 and 80 miles of range. The For Four is essentially a four-door option with the same engine, meaning it will manage a slightly lower range on a single charge.
Price: £20,350 for the Smart For Two and £20,785 for the Smart For Four.
Volkswagen ID.3
The Volkswagen ID.3 won't be available until the middle of 2020, but it looks like it will be worth the wait - there have been more than 30,000 pre-orders already.
The all-electric hatch will manage just over 340 miles on a single charge and despite being a hatchback, it is still extremely roomy inside. This car could be a gamechanger for the electric car industry.
Price: TBA, but Volkswagen has said it's set to be in the region of £26,000.
Nissan Leaf
Despite having been around since 2011, the Nissan Leaf remains one of the UK's most popular electric vehicles.
The Nissan comes in several models with ranges to suit a variety of drivers. The entry-level 40kWh battery model delivers a 168-mile range for city drivers while the top model can achieve more than 240 miles on a single charge.
Price: £29,845 for the entry-level model.
Skoda Citigo e iV
Another city car, the Skoda Citigo e iV is a reliable, small car that will provide up to 170 emission-free miles on a single charge. Drivers love its small size, cute looks and fast charging times. Just don't expect to hit the motorway for long-distance journeys as the battery will run down quickly.
Price: Just £20,495 for the entry-level model, which still features a good list of equipment.
Mini Electric
Likely to be one of the most sought after cars on this list in 2020, the Mini Electric has just come on to the market. The car benefits from borrowing some features from its premium cousin the BMW i3, including its 135 kWh electric motor.
The result is a car that's tuned for performance and the range naturally suffers for that with a slightly-lower-than-average 145 miles on a single charge.
Price: A reasonable £24,400 for the basic Level 1 model.
If you're tempted by one of the 6 cars above but are still concerned about the price, another potential area to save money is to purchase the right insurance, in particular, Gap Insurance. Gap Insurance will cover the difference between your insurance offer at the point your car is written off or declared a total loss and the value of your car when you bought it. This will give you complete peace of mind should you decide to invest in an EV.
Direct Gap is the UK's No.1 Gap Insurance provider. For EV GAP insurance UK car owners can depend on, get in touch with Direct Gap today.
Call the friendly team on 01422 756100, send an email to enquiries@directgap.co.uk or fill out our online contact form.