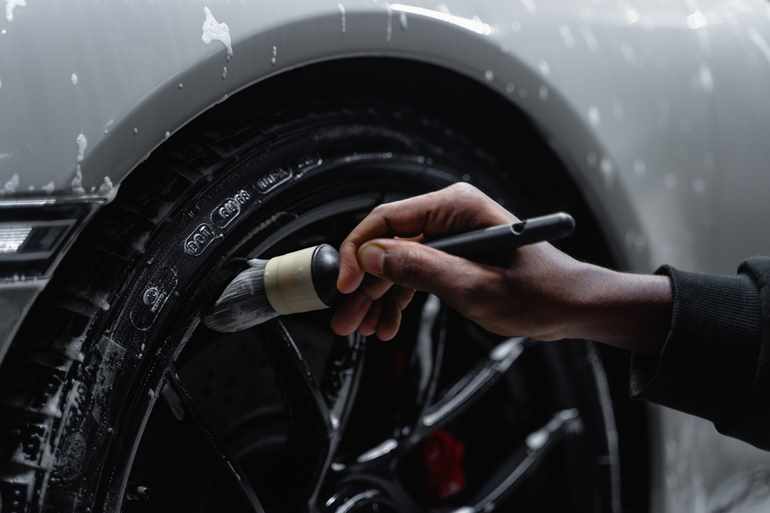 Everyone wants their car to look its best, but in difficult times it can be a hard stretch to think about buying a new one. Whether you're opting to stick with what you've got because it doesn't make sense to buy anything else, or you've decided that your old car deserves a refresh, you don't need to spend a lot of money.

These four affordable tips can help refresh your car's look and make it feel much newer.


1. Interior and exterior cleaning
A thorough detailing is one of the quickest, easiest, and more affordable ways for you to breathe new life back into your old car. As it drives along the road it's picking up all manner of dust, dirt, and grime which can all make the paintwork look dull. Even a brand new car that has been allowed to get dirty looks neglected. Thorough cleaning doesn't have to cost the earth, whether you want to do it yourself or you want to invest in the services of a professional detail - the results will be clear.

Don't forget to treat the inside with the same care and attention as the outside, however. Your car's upholstery, mats, and plastics can all bear the brunt of you and your passengers getting in and out on a daily basis. Giving your whole interior a thorough clean will not only make them look better, but they'll also make your car smell better and generally a nicer place to be.
"Scratch and dent insurance can help keep your bodywork looking pristine by allowing you to get problems with your paintwork rectified immediately."
2. Remove paint scratches and clean lights
As you drive down the road your car's paintwork can be subject to a lot of damage. Rocks, stones, and general road debris can all chip at the paint. Once that paint is chipped, it can allow moisture and more grime, which can ultimately lead to rust. Plus there's always the risk of scrapes and scratches from other drivers, walls, parked cars, and a host of other potential hazards. Your headlight lenses can also grow milky and cloudy, due to cracking, allowing moisture to get in behind the plastic lens.

There are many options for removing scratches from your vehicle and cleaning up your headlight plastics. You can invest in some products and try yourself, or in more extreme cases contact a professional for the best results. Scratch and dent insurance can help keep your bodywork looking pristine by allowing you to get problems with your paintwork rectified immediately.


3. Wheel refurbishment
Your wheels can begin to look tired very quickly. This is down to a number of factors. First, there's general dirt - this is caused by muck being kicked up from the road as you drive along. Then you have to think about stone chips and brake dust coating your wheels too, as well as the risks of scratches and dents as a result of curbing. Even if you do nothing to damage them, your wheels can start looking dull and lifeless, which brings down the whole visual presentation of the car, no matter how old it is.

Tyre insurance can help to keep the cost of getting replacement tyres down, which means your car is always sitting on fresh rubber. Alloy wheel insurance will allow you to minimise the cost of refurbishing or replacing your alloy wheels in the event they become damaged. An investment in both can help keep your car looking amazing by ensuring the wheels are in excellent condition.


4. A thorough service
So far these tips have focused on the way your car looks. But an old and tired car isn't just down to looks, it's down to the way it feels to drive, too. It's no good having an amazing looking vehicle that's still sluggish to drive. This is where a simple but thorough service comes in, as a part of your regular maintenance schedule. You should replace the oil and fluids, along with the filters. This means the oil filter, possibly the fuel filter, the air filter, and the often forgotten cabin pollen filter.

Service parts are relatively cheap, and basic servicing like this is relatively easy, which means you don't have to pay a garage to do it for you if you have a few hours to spare. You may want to book it in though if you're not confident doing it yourself.

Keeping your car looking its best is easy with a little effort and the right preventative measures. To discuss insurance cover that can prevent your car from looking tired, contact Direct Gap today.