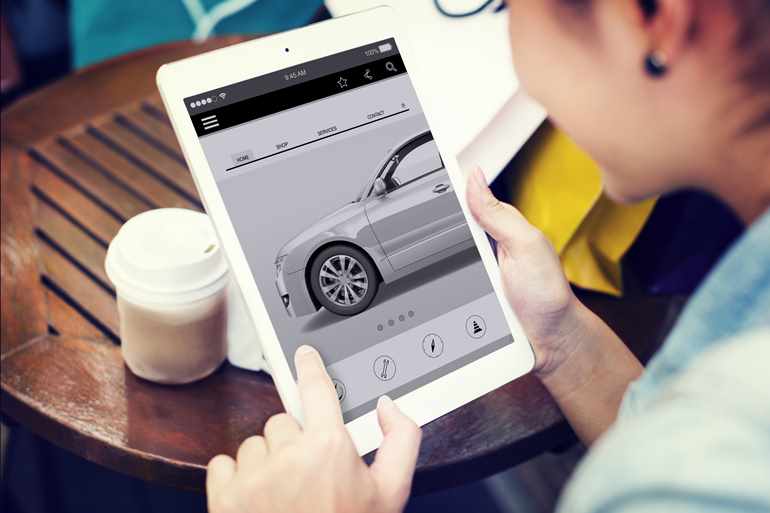 Areas of the United Kingdom recently went into tier 4 lockdown for the duration of the Christmas period. If you're planning on buying a new car, can you still do so? And if so, what do you need to know?


Can you still buy a car?

The simple answer is yes, you can. But it's important to note that you can only buy a car online and make use of either a click and collect service, or have a dealer deliver the car to you. During tier 4 lockdown, car dealerships will be closed to the general public, which means you can't go car browsing in person, you can't look around a car you want to buy in person, and you can't enter the dealership's main building.


How do you buy a car online?

1. Find the car you like
The first thing to do is browse for the vehicles you're interested in. Whether they're new or used, there are many websites available for you to purchase your new car. You can filter your vehicles depending on any number of criteria you like. Whether it's a new or a used vehicle, you can filter by age, mileage, make, model, number of doors, fuel type, and even down to minor details like preferred colour and drive-train. With this in mind, it's best if you have a fairly good idea of the vehicle you're looking for before you begin.
2. Contact the dealer
When you find the vehicle you like, the next step is to contact the dealer. A good dealer will have a number of hi-res pictures and a detailed description of the vehicle as part of the advert. Some ads now contain walk around videos and 360 camera shots as standard, but these can be requested if you do not see them. Your dealer may provide a video walkaround of the vehicle on request also. This will be a scheduled video call with you where they will show you around the car via a mobile device. This is also your opportunity to ask to see any specific areas of the car not covered by photographs and to see and hear the vehicle running. You can also take this time to ask any other general questions about the vehicle. If you're satisfied with the car, you can then move onto the next stage of the buying process.
3. Arranging payment/financing
If you decide you want the vehicle, the dealer will talk you through the next stage of the purchase process. If you're buying a brand new vehicle, or used with finance, they will take the relevant details from you in order to arrange the financing, PCP, or lease agreement depending on how you wish to make the car yours. This can all be done remotely over the phone. If you're buying a used vehicle without financing, they will give you their bank details so that you can arrange a bank transfer, or they will take your credit/debit card information from you if you prefer to pay for the vehicle by card. You will almost certainly not be able to buy a vehicle with cash from a dealership.
4. Collect the vehicle or have it delivered
Dealers are now offering a mixture of click and collect services and delivery options for vehicles. If you're buying from a dealer reasonably close to you, you may wish to collect the car yourself. You will have a contactless handover as the vehicle and necessary paperwork will be prepared for your arrival. That means you can just have the car handed over and drive home. If you live further away, it's a better option to consider having the vehicle delivered. Most dealers are now offering home delivery services. The vehicle will be prepared and appropriately cleaned before either being driven down to you or being transported on the back of a transporter. The paperwork will be handled on your behalf, and you will have a contactless transfer. You're then free to arrange your insurance, including tax, scratch and dent insurance, tyre insurance, and other miscellanies as normal.


In conclusion

Yes, you can still buy a new car in tier 4 lockdown areas, but you can only buy the vehicle online, and either collect it from the dealership yourself or have the vehicle delivered to your home or workplace.