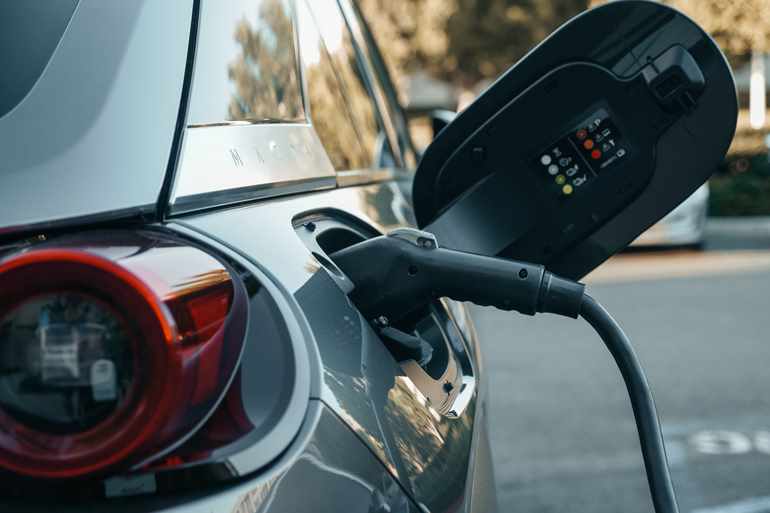 Electric vehicles aren't anything new. In fact, for as long as there have been internal combustion engine cars, there have been cars powered by electric motors too. But electric vehicles haven't had the century of use that ICE cars have, and it has only really been in the last ten years or so that the technology has begun to be developed for the mass market.

With that in mind, would an electric vehicle be a good choice as your next car?


What is an electric vehicle?
Let's start with the obvious and determine why EVs are different at all. With a traditional internal combustion engine car, you have a petrol or diesel engine. This is operated via a gearbox, and it sends its power along a driveshaft to the powered wheels and that's how the car moves. An electric vehicle doesn't have any of that, it instead has one or more batteries that power electric motors, which then in turn power the wheels. There's no fuel tank with an EV, you charge the battery directly via a cable.

What are the benefits of EVs? If you're looking for an electric vehicle, what are the key benefits you could experience?
"All you need to do with an EV is have the battery infrastructure examined, and make sure the brakes and tyres are in good working order. This means that ongoing servicing and maintenance costs are considerably lower. "
1. They're easy to live with
EVs have much fewer moving parts than a traditional ICE car. This means potential servicing and mechanical costs are low. All you need to do with an EV is have the battery infrastructure examined, and make sure the brakes and tyres are in good working order. This means that ongoing servicing and maintenance costs are considerably lower. The costs could be even lower again if you have tyre insurance, which can help towards the cost of replacing tyres when necessary.


2. You can charge them at home
Another benefit of an EV is that you never need to go to a fuel station again. If you have an EV charge port installed at your home, you can charge right outside your house. Charge times are reducing all the time, and as electric vehicle ranges improve, it means you'll have to charge less and less. If you're able to have solar panels installed, you could even be in a position where your EV is charged wholly through energy that has been renewably generated, and is completely free.


3. They're much more refined to drive
An EV is a serene driving experience, the like of which cannot be replicated in even the most luxurious ICE cars. Due to the relative silence of the electric motor, it's a much more relaxing drive. Similarly, the fact there is no gearbox to speak of means the vehicle never judders, it's just a smooth and consistent power delivery. If you like acceleration, EVs are also considerably faster accelerating than their ICE counterparts, without sacrificing that refinement.


The disadvantages of EVs
EVs aren't ideal for everyone, however, so here are some disadvantages to consider.


1. Charging times can still be long
Charging times are reducing all the time, but they're still considerably longer than fuelling an ICE car. With that, you pull up to the fuel station and you can be on the road with a full tank in five minutes. Even the fastest charging EVs can take three times that long, and you still won't have a full battery. This can make planning your journeys in advance more of a requirement because you'll need to make sure you have the proper charging facilities and time to stop.


2. Charging infrastructure still patchy
Depending on where you live in the country, you may also find the charging infrastructure makes owning an EV difficult. If you live in a city, there will likely be multiple charge point options. The same is true along most of the major motorways. But as you get to more rural areas, charge points become less powerful and fewer and further between. You may also not have the capacity to charge at home, if you have to park the vehicle on the street or you live in a flat/apartment.


3. EVs are still relatively expensive
As more people take to them, the price of EVs will continue to drop. The issue is that for many buyers they're still expensive relative to what they offer in terms of usability. The problem isn't resolved by buying used, either. You can buy a 10 year old ICE car and still drive 300 miles on a tank of fuel, then fill it up again wherever you please. Buying a used EV of the same age will mean a vehicle that has less than 100 miles of usable range, which is unsuitable for most people.

Using these key points, you're now able to decide whether an EV is right for you. Whichever vehicle you choose, contact Direct Gap to arrange affordable and competitive GAP insurance cover.